We live in a world where Watford can reject £20 million from Leicester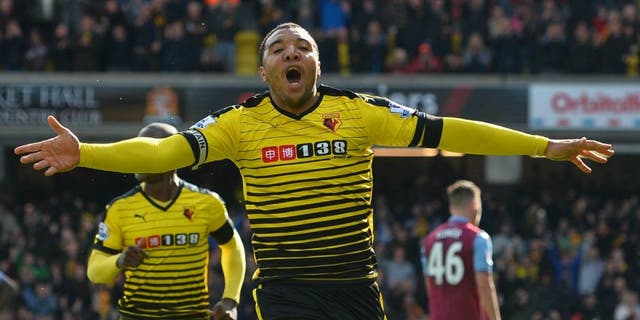 NEWYou can now listen to Fox News articles!
Leicester have reportedly submitted a £20 million ($29 million) bid for Troy Deeney. That's right, we live in a world where the Foxes are throwing down £20 million on a player.
We also live in a world where Watford are rejecting a £20 million bid.
It's all unbelievable. Exactly what is most unbelievable is up for debate. That Leicester actually won the Premier League and will be in Pot 1 of the Champions League is still beyond belief. The league now making so much in TV money that Watford, a club that was in the second division 13 months ago, don't need to jump at £20 million is just as baffling.
This is modern soccer. Well, it's modern Premier League soccer. A sport where every team, even the one that finishes last, will get more than £100 million in TV money alone starting this season. If you thought you knew anything about the transfer market, layer valuation or reasonable spending, you're completely and entirely full of it.
Even going into this summer, knowing the obscene amount of money that teams are going to have and adjusting accordingly, we're all just guessing at what the market will look like. We'll expect something over the top and the market will probably prove to be even more inflated than that.
And think: If Deeney is worth more than £20 million, then what is someone like Romelu Lukaku worth? £75 million? Maybe even £100 million. It doesn't matter if it would be a transfer record and Lukaku isn't the best player in the world. That transfer record was set in an old world and this is a new world. There's no comparing the transfers from before this summer to anything coming.
As for Watford, they better not be digging their heels in and refusing to sell Deeney. If they can get £20 million for a 28-year-old, they should take it. But if they're aiming to get £25 or even £230 million then damn, get all you can, Hornets. Cash in and make this brand new, crazy expensive transfer market work for you.
MORE FROM FOX SOCCER