Watch Yankees' Aaron Judge shatter a flatscreen TV with BP homer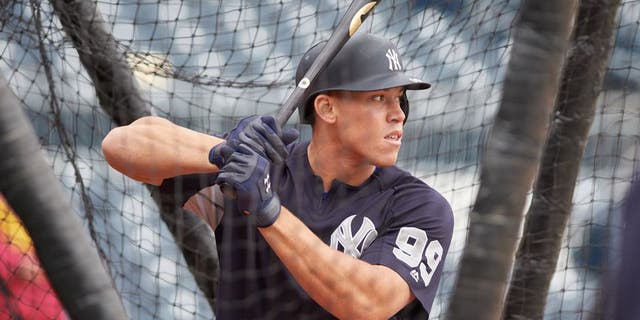 Yankees phenom Aaron Judge has been doing plenty of damage to opponents pitching this season.
But thats not the only thing hes damaging. The 6-foot-7 slugger shattered a flatscreen when he launched a batting practice homer into the Yankees outfield terrace on Tuesday.
It's not much of a surprise, considering Judge's homers have averaged an average of 413 feet, according to Statcast.
The 25-year-old rookie is hitting .303 with 10 homers this season, which ties him with Khris Davis for the second-most in the league. His 20 RBIs match Jose Abreu in 2014 and Trevor Story last year for the most by a rookie in April.
Brad Penner | USA TODAY Sports