WATCH: Tannehill returns to WR roots with perfectly executed trick play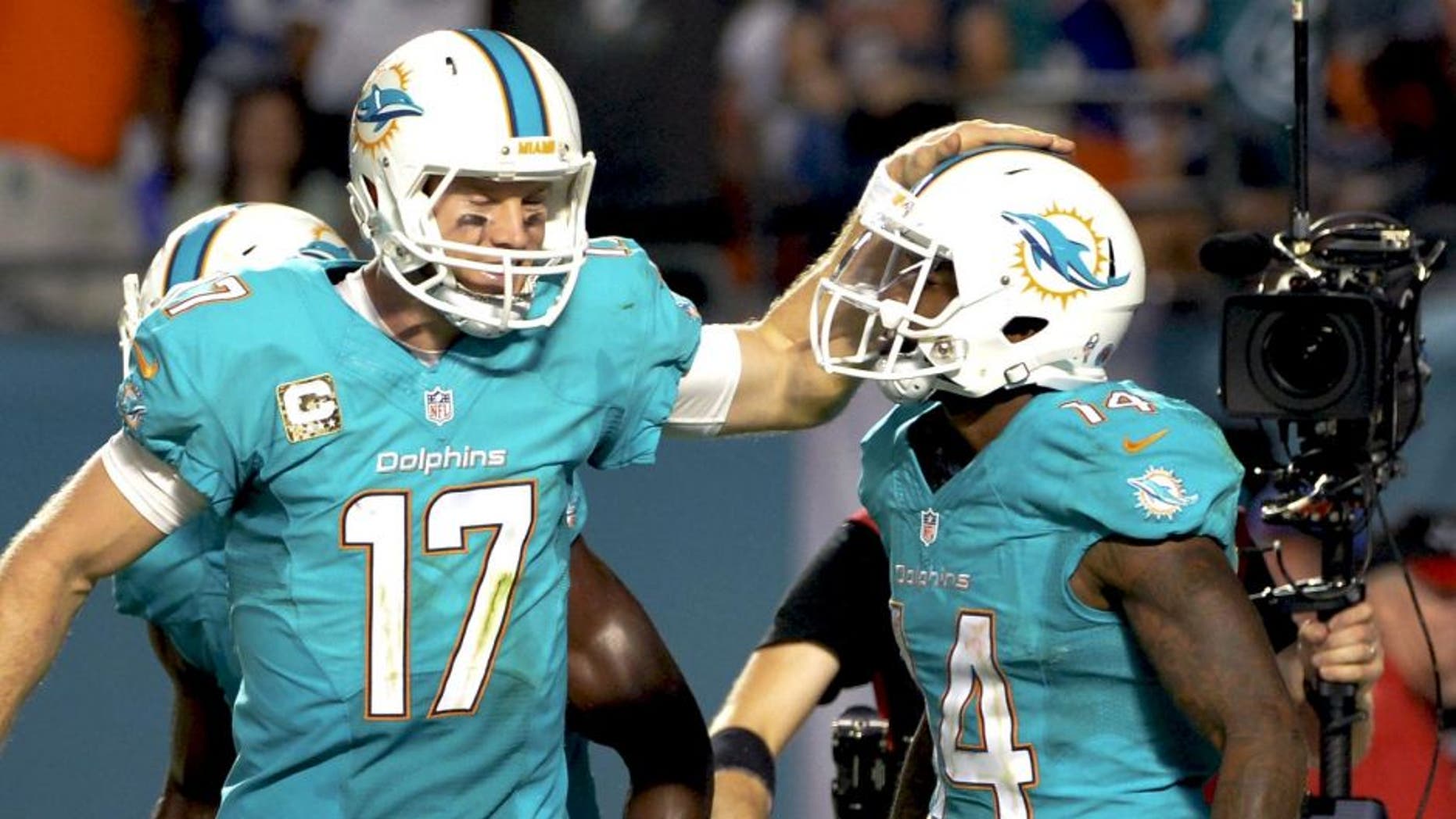 Ryan Tannehill went back to his days as a college wide receiver on this trick play with Jarvis Landry. Steve Mitchell USA TODAY Sports
The Miami Dolphins have pulled out trick plays throughout the season, but Sunday marked the first time they've pulled off this one.
With 11:05 left in the third quarter, Ryan Tannehill pitched it backwards to Jarvis Landry who was lined up in the backfield. Landry took it left, stopped on dime, turned and heaved a pass across the field to Ryan Tannehill on a swing route. Tannehill made the catch -- the second of his career -- and ran 10 yards for the first down.
It wasn't the most beautifully thrown pass by Landry, but it certainly got the job done as the Bills' defense was completely fooled on the play. Tannehill, a former wide receiver in college, still has good hands. It's surprising that the Dolphins don't try to run this type of trick play more often.