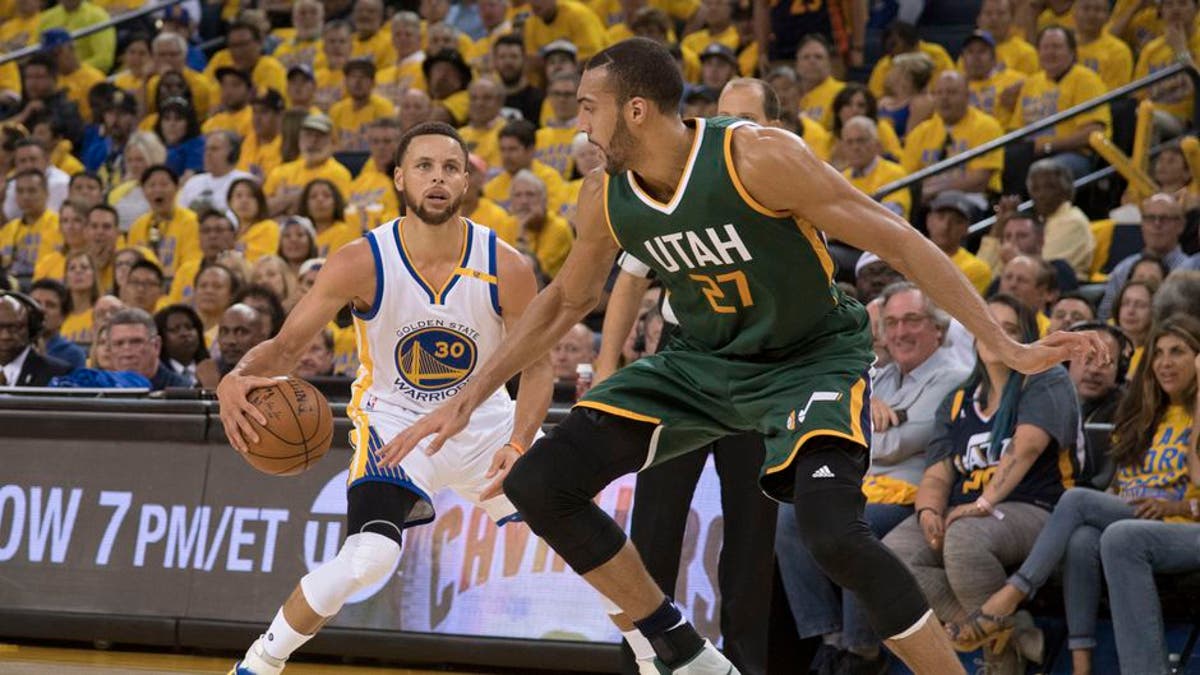 Utah Jazz center Rudy Gobert is one of the best big men in the NBA and a Defensive Player of the Year candidate.
He also never stood a chance against Stephen Curry in Game 1 between the Jazz and Golden State Warriors on Tuesday night. After Gobert switched onto Curry out at the 3-point line, the two-time MVP showed off acouple of ridiculously filthy moves that left the Jazz big man spinning in place:
The play was a nice little metaphor for Game 1 between the Warriors and Jazz. Utah did its best to keep things close, but every time the Jazz started to pull within shouting distance, the Warriors found a burst to push the lead back to double-digits, extending the advantage to 20 points in the fourth quarter.
If only the Jazz had Kevin Love on their team, maybe things would have played out differently.