WATCH: Stefon Diggs shows off fine footwork near sideline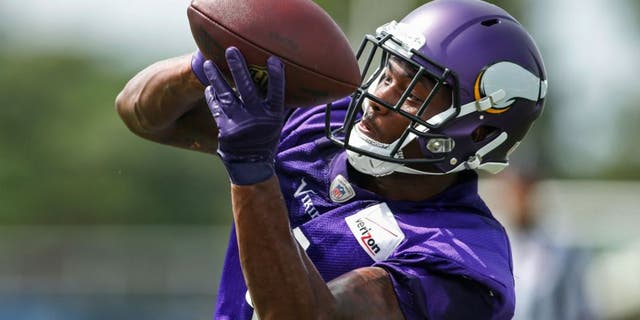 The Minnesota Vikings have a promising young receiver in the making in fifth-round rookie Stefon Diggs. His athleticism was expected to come in handy right away on special teams, but Diggs could actually become a valuable contributor on offense sooner rather than later.
During Monday's practice, Diggs showed off a little bit of what he brings to the table by beating first-round rookie Trae Waynes with an over the shoulder catch near the right sideline and tapping his feet down inbounds.
Check out the play below, courtesy of the Vikings' official Twitter account.
Diggs isn't the biggest receiver (6-0, 195 lbs.), but the 21-year-old is on an early trajectory to make an immediate difference both as a return specialist and as a pass-catcher.
(h/t Minnesota Vikings)