WATCH: Seahawks end first-quarter drought with Wilson-to-Kearse strike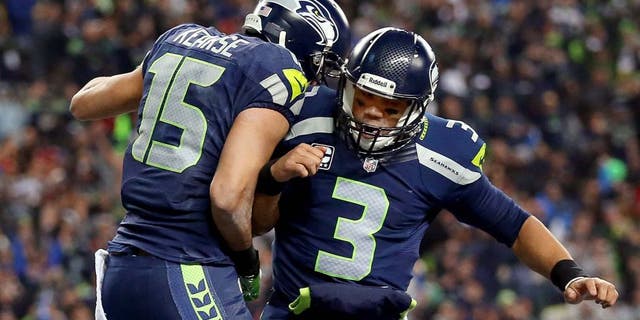 NEWYou can now listen to Fox News articles!
The Seattle Seahawks broke a four-game drought without scoring a first-quarter offensive touchdown in Sunday's matchup against the Cincinnati Bengals.
Russell Wilson connected with a wide-open Jermaine Kearse on a scoring strike down the right sideline with just over 6 1/2 minutes to play in the opener quarter to end Seattle's skid.
It was only the sixth touchdown overall on 43 drives this season for the Seahawks, who entered Sunday tied with the San Francisco 49ers for the fewest offensive TDs in the league.
Seattle also had another streak of note come to an end when the Bengals scored on the opening drive of the game. It marked the first touchdown in 23 possessions allowed by the Seahawks' defense. Cincinnati nearly made it 2-for-2 against Seattle but A.J. Green's apparent 72-yard TD pass was negated by a holding penalty.
MORE NEWS: Want stories delivered to you? Sign up for our NFL newsletters.