WATCH: Marshawn Lynch sells Skittles to kick off NFL season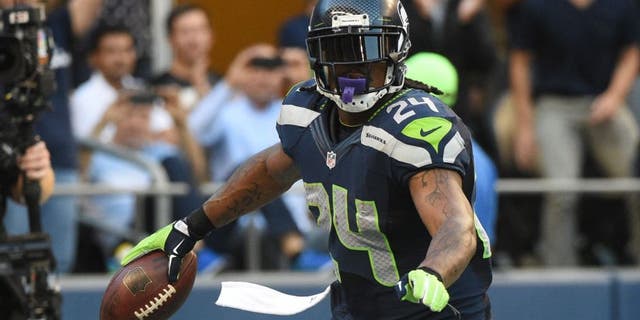 NEWYou can now listen to Fox News articles!
Running back, community activist, Skittles advocate.
Marshawn Lynch's taste for the candy is well-documented. His love affair for the candy even earned him a sponsorship deal with the company.
He's dived into a pool of Skittles, he lifts weights with Skittles and he celebrates championship parades with Skittles.
To get fans ready for the 2015 season, Beast Mode is selling a case of, well, Skittles.
That's 36 packs, five great colors, for just $18. There's also a 30-day money back guarantee.
Who could turn that deal down?
Taste the rainbow.
(h/t YouTube)