Watch LeGarrette Blount bulldoze the Seahawks defense for an improbable TD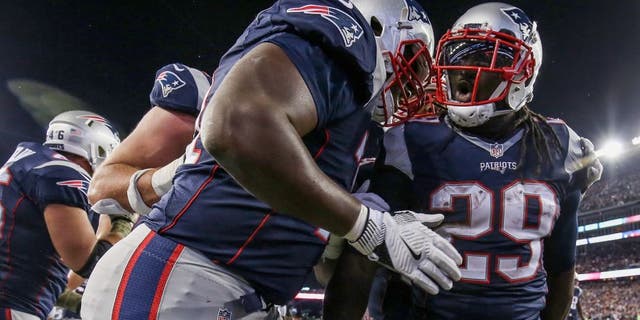 New England Patriots power rusher LeGarrette Blount rarely misses out on a short-yardage touchdown. When he can smell pay dirt, the 29-year-old running back usually converts.
Even when he's facing the Seahawks' vaunted defense.
Blount virtually took on the entire Seattle defense late in the second quarter with New England trailing by five points. The veteran rusher refused to be denied from 1 yard out, continuing to press the defensive line until he finally found a spot to break through for one of the most relentless touchdowns you'll see.
That was Blount's second touchdown of the night.
He showed off his speed during his third score Sunday night.
Blount now leads the NFL in touchdowns with 12. But does he have more in store against the Seahawks?