Watch Karim Benzema ruin three Atletico Madrid defenders to set up Real's first goal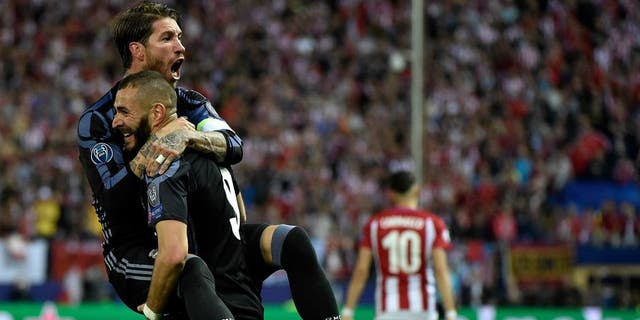 Atletico Madrid started strong against Real. They really made it look like another Champions League miracle was in the works with their two early goals, and there was hope.
That was until Karim Benzema decided to wantonly ruin the lives of three men without any modicum of compassion, no thought for their futures, and a complete disregard for the feelings of their loved ones.
I'd like to personally issue my condolences to the families of the three defenders whose careers Karim Benzema ended on this day. It can be extremely difficult to soldier on in the face of such abject embarrassment, but I'm here to offer you hope. All is not lost.
Ok, so pride has been lost, the tie is probably lost, the bragging rights of a whole town are lost, and those guys' ability to walk in any room with their heads held high is probably lost. But, yeah. All is not lost. Keep your head up.
Juanfran, Stefan Savic, Jose Gimenez, we will not forget you. Your memory will not be lost.