Watch Junior Dos Santos send Ben Rothwell flying with a kick to the chest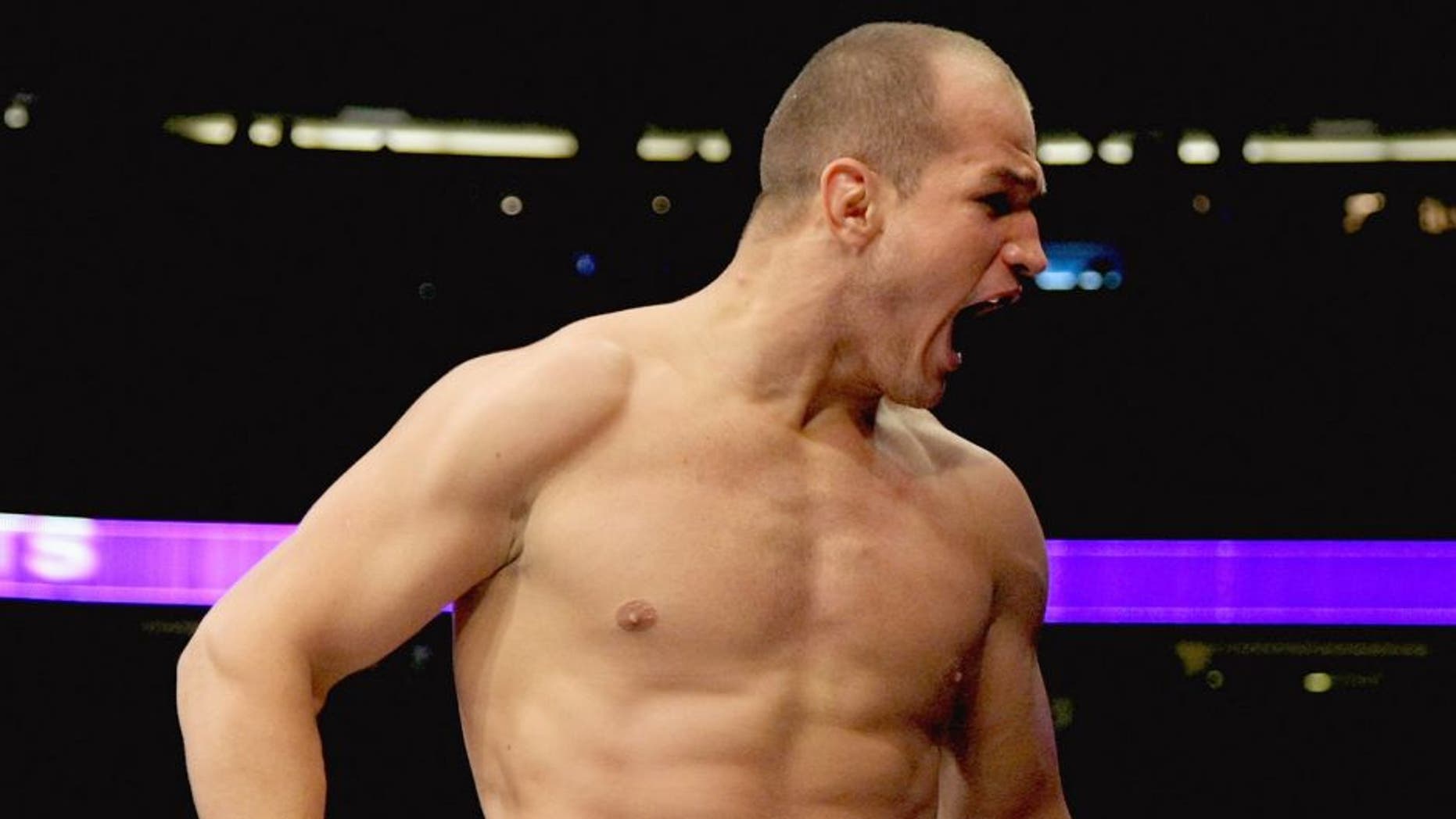 Junior Dos Santos won round two of his heavyweight tilt against Ben Rothwell on Sunday at UFC Fight Night in Croatia, likely in part to his efforts in final moments of the frame.
With just 10 seconds showing, Dos Santos landed a vicious overhand right before sending Rothwell flying across the Octagon with a push kick. Check it out below.
Fortunately for Rothwell, the bell rang as JDS began storming in for the kill and the fourth-ranked heavyweight lived to fight another round.
Dos Santos would go on to lock up the next three rounds to en route a decision victory, 50-45 on all three cards, over Rothwell.