Watch: Huskers 29 year opening game winning streak ended on Hail Mary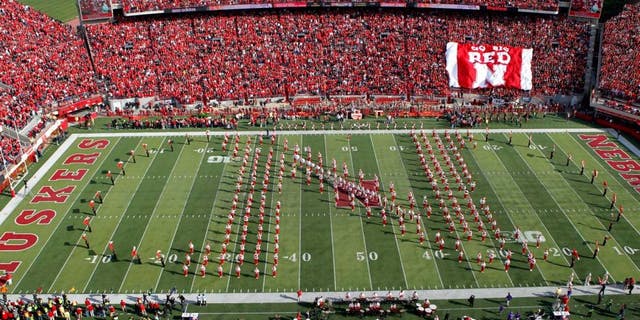 NEWYou can now listen to Fox News articles!
LINCOLN, Neb. -- The BYU Cougars stormed into Lincoln, Nebraska and spoiled the debut of new head coach Mike Riley with a miraculous Hail Mary that gave the Huskers their first season opening loss since 1985.
In front of a sold out Memorial Stadium and without star quarterback Taysom Hill for the most important part of the game, BYU made the debut of Mike Riley one to remember. Freshman quarterback Tanner Magnum who was not with the team last season while he completed his mission in Chile, completed a 42 yard pass to Mitch Matthews as time expired.
Magnum was the number 3 rated pro-style passer coming out of High School in 2012 and was actually the Co-MVP of the Elite 11 camp with recent number 1 pick in the NFL Draft, Jameis Winston.
There will be a lot of things to second guess given the nature of the loss. The first is, why did Nebraska call timeout before the Hail Mary play, allowing BYU to regroup? Also, the defender that tackled Mitch Matthews was recovering from being out of position so would it have been better to tackle him and prevent the score even if it meant taking the pass interference penalty?
The Nebraska Cornhuskers will have to rebound quickly before the face off against South Alabama next Saturday at 7pm at home.