Watch: Here is the most brutal poster dunk you might ever see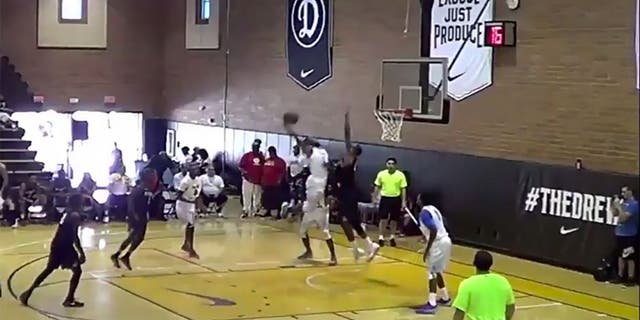 NEWYou can now listen to Fox News articles!
When the NBA hibernates for the Summer, pro "rec" leagues around the country go into full blossom. Arguably the most notable of them is the Los Angeles-based Drew League.
While the list of NBA All-Stars (Kobe Bryant, Paul Pierce, LeBron James, Kevin Durant, DeMar DeRozan, James Harden) to play in the Drew League is eye-opening, it was a particpant by the name of Shannon Sharpe -- a former Colorado University player -- who made headlines Sunday afternoon when he threw down one of the most jaw-dropping poster dunks that has ever been captured on film.
Oh. My. Goodness. GRACIOUS.