Watch Ezekiel Elliott, Odell Beckham Jr. have a blast at the Pro Bowl Skills Challenge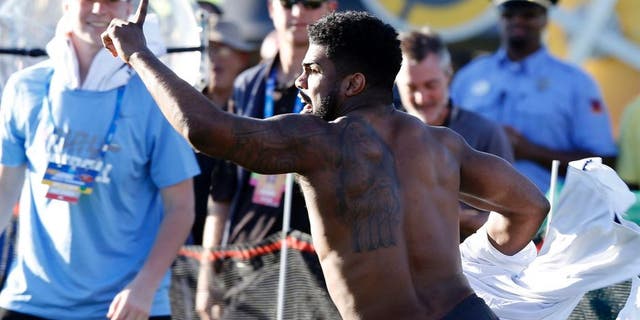 We have a ton of footage of our favorite NFL stars doing damage on the gridiron. But how would they fare at dodgeball?
The NFL gave us a glimpse Thursday, when the league had its version of an all-star skills competition. And the league decided to pit some of the best players against each other in a friendly game of dodgeball.
Odell Beckham Jr. took the opportunity to show off his rather impressive skills in another sport.
And if you think Ezekiel Elliott wasn't into who won, check out his reaction to the NFC's victory, removing his shirt and running around the field.
Dallas Cowboys fans have to love seeing Elliott's passion to win, even when it doesn't happen during the NFL season.
Here are some of the highlights from the match.