Watch Dirk Nowitzki dunk all over the Warriors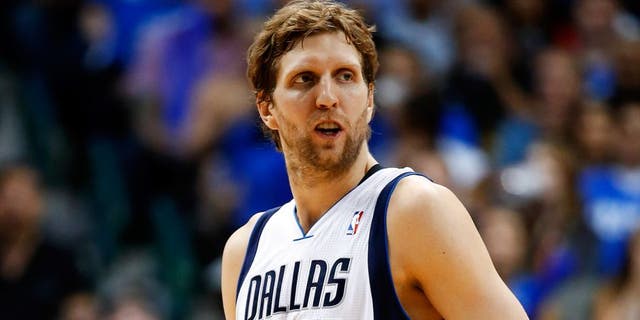 Dallas Mavericks star Dirk Nowitzki doesn't dunk much in his old age anymore.
In fact, Mavericks teammate Zaza Pachulia made a gentleman's bet with Nowitzki to start the season that he would dunk more than the big German, since neither guy can really jump anymore.
But when you play the Golden State Warriors, you have to bring your A game. In a big win over the reigning champions, Nowitzki did just that by throwing down the hammer with a huge dunk.
Check out the video of the increasingly sight of Nowitzki dunking here, via the NBA YouTube channel: