Watch DeAndre Jordan dunk over DJ Khaled (VIDEO)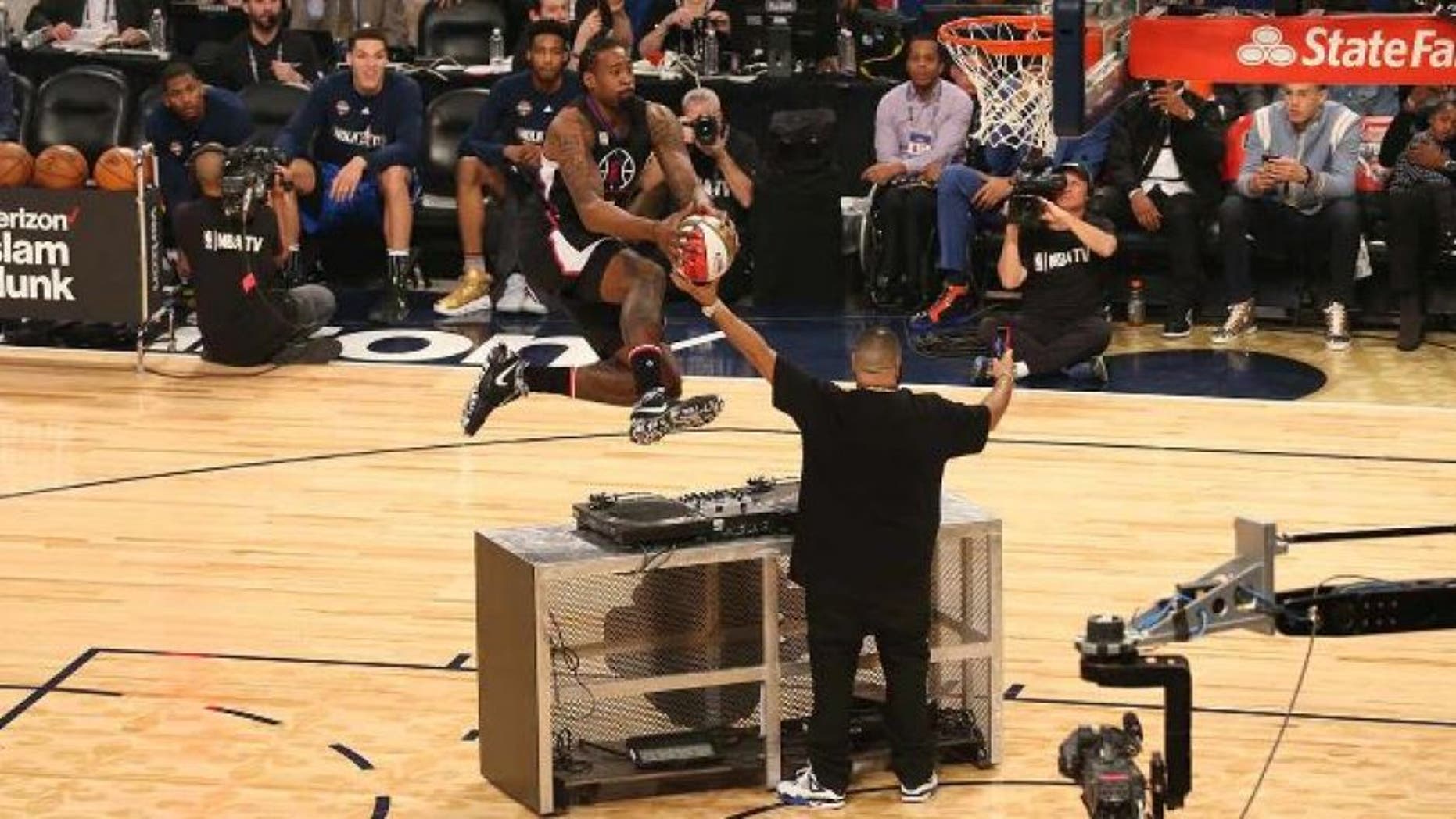 You may have jumped over a mid-sized sedan, Blake Griffin, but DeAndre Jordan jumped over a rap mogul.
Jordan only got a 41 out of 50 for this dunk but he scores some serious style points using Khaled as a prop.
And here is the dunk from Khaled's perspective:
Unfortunately for LA Clippers fans, the big fella was unable to advance to the next round in the dunk contest, as Indiana's Glenn Robinson III would go on to be the eventual winner in New Orleans.
Regardless, Jordan gave us one of the more exciting moments of the contest.