WATCH: Chuck Pagano gets emotional after win over Titans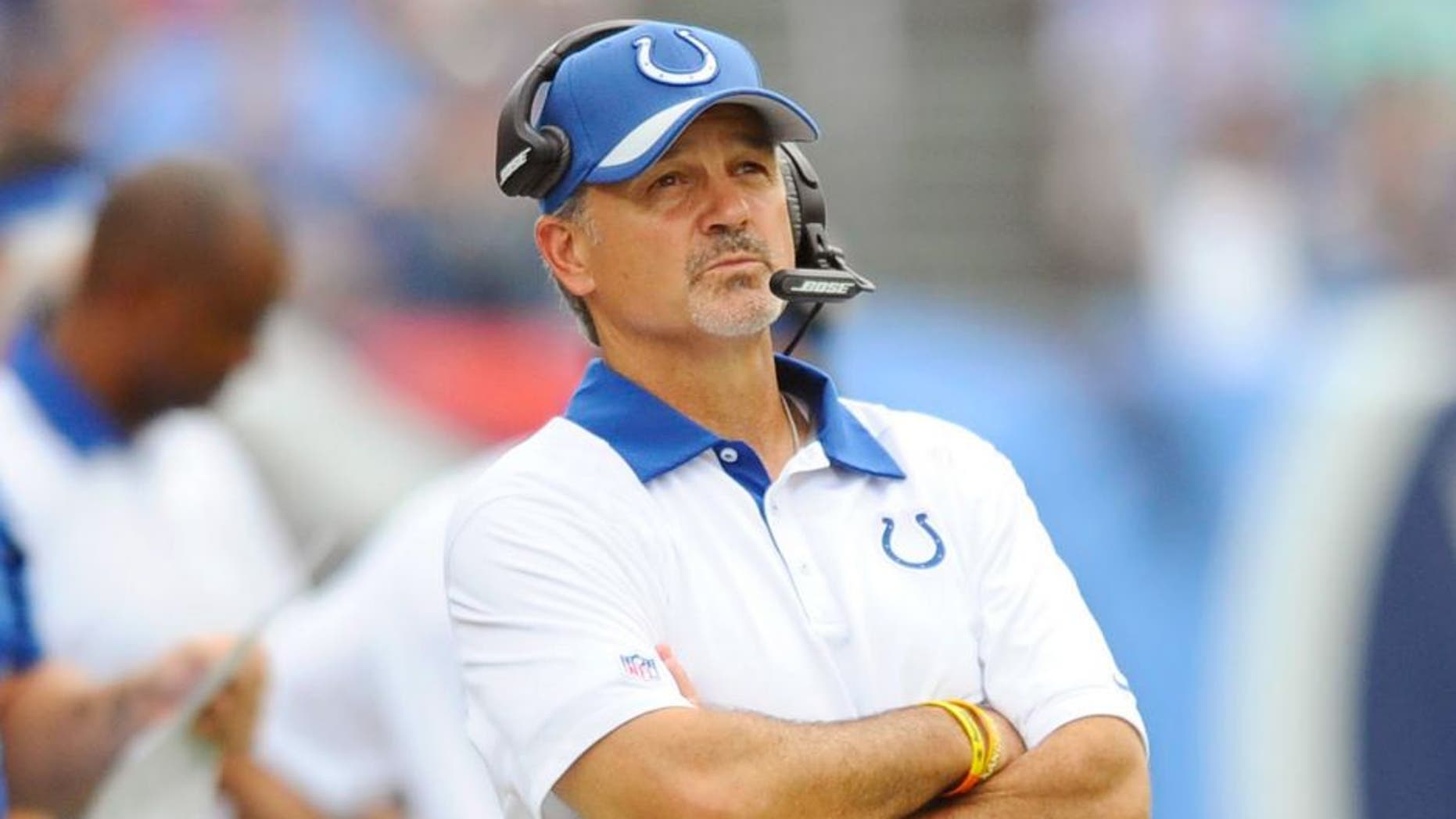 The Indianapolis Colts picked up their first win of the season with a 35-33 win over the Tennessee Titans on Sunday, as Andrew Luck led the team on a fourth-quarter rally to secure the victory.
With the Colts trailing 27-14 in the fourth quarter, Luck threw two touchdowns 57 seconds apart to help Indianapolis take the lead.
With the win, Indianapolis avoided an 0-3 to start the season.
After the game, a fired-up head coach Chuck Pagano addressed his team.
With the season saved for the time being, the Colts will look to even their record at 2-2 next week at home against the Jacksonville Jaguars.