WATCH: Chiefs defense squares off in locker-room Mario Kart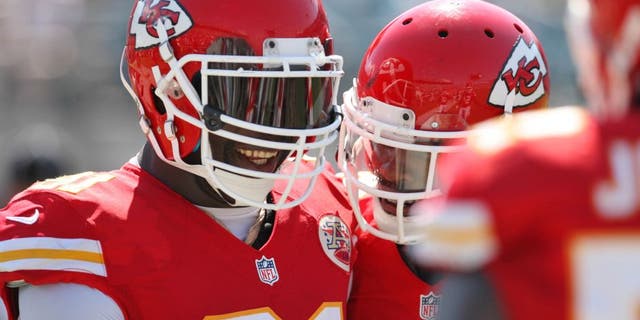 NEWYou can now listen to Fox News articles!
Kansas City's defense could lead the league in sacks, interceptions, and koopa shells thrown.
They take their Mario Kart almost as seriously as their football, as shown in the Instagram video below posted by Tamba Hali:
https://instagram.com/p/7F9lgFhe6m/?taken-by=tambahali
You could call that eight-way tournament the Arrowhead Stadium Grand Prix. Hopefully, no Chiefs were injured by slippery banana peels or thunder bolts.