WATCH: 49ers' Celek needs Gronk tutorial on proper spike technique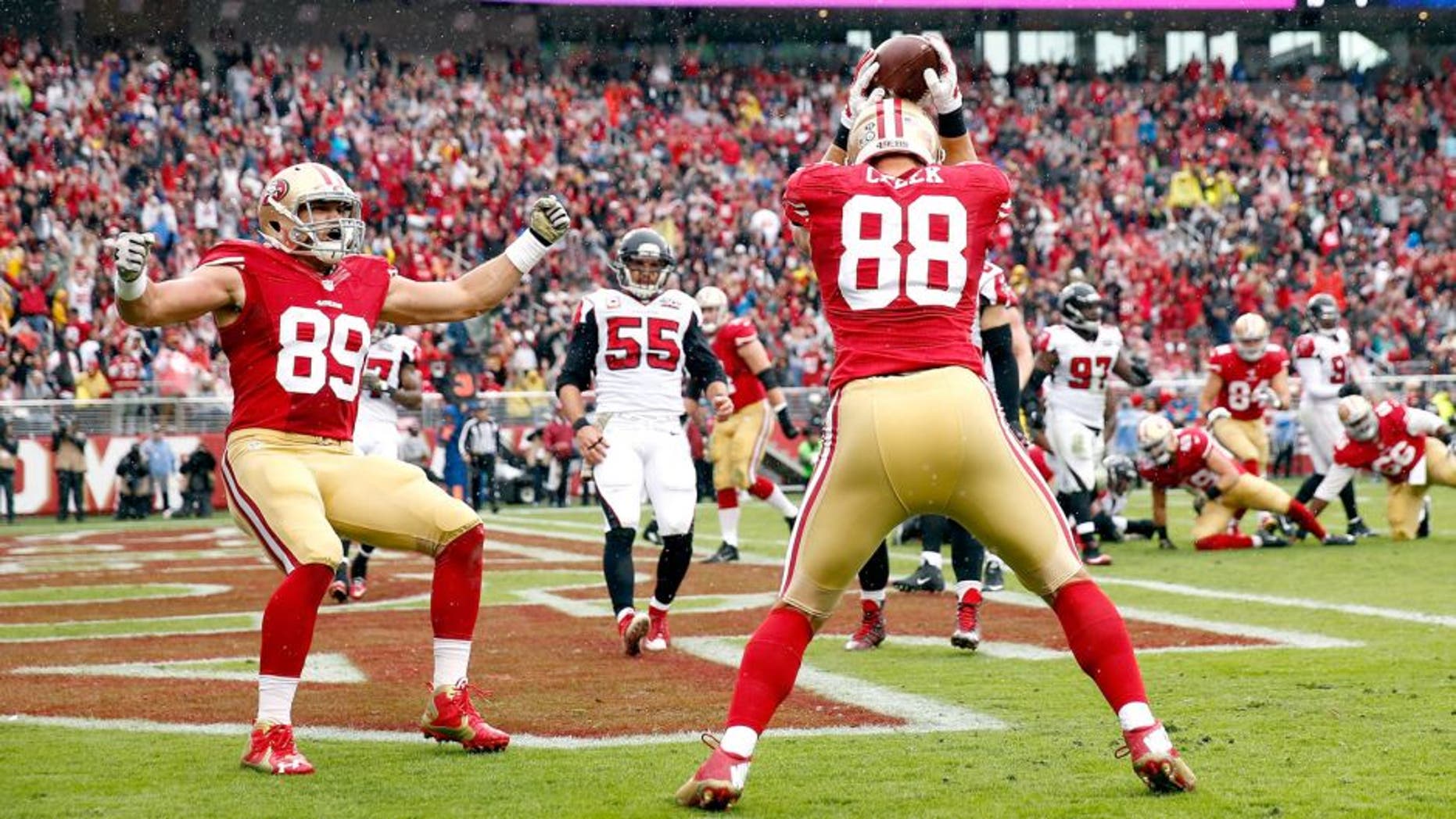 Tight end Garrett Celek broke out a two-handed spike following his first touchdown catch Sunday. Ezra Shaw Getty Images
San Francisco 49ers tight end Garrett Celek readily admits he needs to work on his celebration technique.
Chalk it up to an unfamiliarity with the back of the end zone for Celek, who caught a pair of touchdowns - the second and third of his career - in Sunday's 17-16 win over the Atlanta Falcons. Celek went old-school on the first scoring pass and promptly spiked the ball with both hands.
"I don't know what I was doing," Celek said. "I was just so excited I didn't really know what to do"
That part was obvious to Celek's teammates. San Francisco linebacker Michael Wilhoite said there was no confusing Celek with New England's Rob Gronkowski, who winds up and delivers a ferocious one-handed spike after each touchdown.
"I expected more," Wilhoite said jokingly. "When Gronk does it one-handed, the ball nearly goes flat."
The positive for Celek is he should receive more opportunities to refine his form. With the trade of Vernon Davis to Denver last week, Celek takes over as the starting tight end and can build on his career-high 17 receptions.
"It definitely gives me more chances to be on the field, so I'm grateful for that" Celek said. "Vernon's a great guy and I'm sad to see him go. But there's opportunities for him, for myself, (backups) Vance (McDonald) and Blake (Bell). So, good things all around."