Warriors' Andrew Bogut had to wear a diaper and sing the Australian anthem as a rookie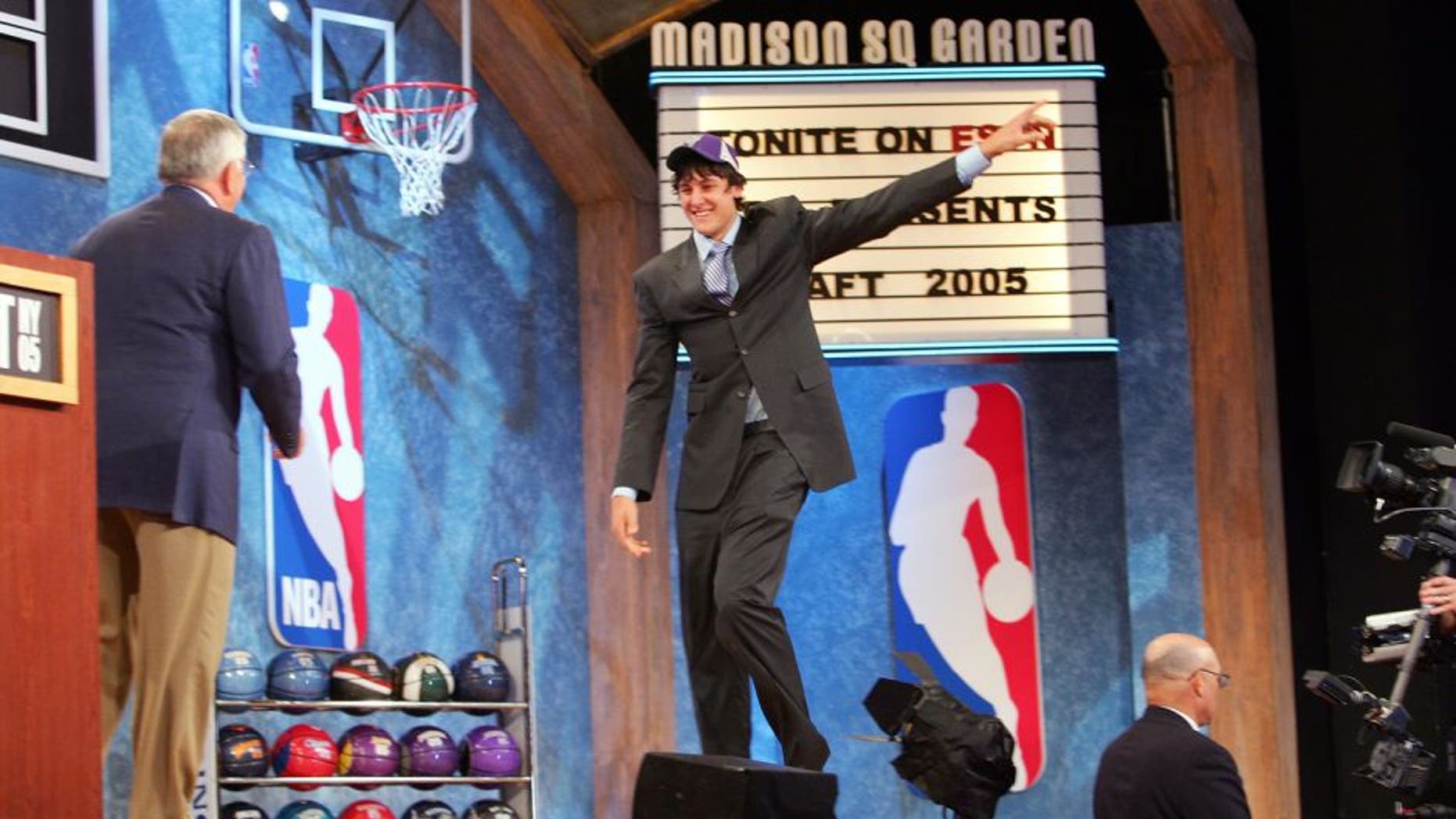 Golden State Warriors center Andrew Bogut opened up about NBA trash-talking and the Dubs' post-championship celebration in a recent interview with GQ Australia, but the tidbit of the interview that has garnered the most attention is Bogut's confession about the hazing he endured as a rookie for the Milwaukee Bucks during the 2005-06 season.
Here's the excerpt from GQ Australia:
"AB: The blokes that get in trouble are the ones that try to be heroes about it. Once I had to dance in a nappy -- a diaper -- and I had to sing one song of my choice in front of the whole team.
"A 7-foot tall center in a diaper? Oof. What song did you choose?
"AB: I did the Australian national anthem. It was an easy one. I could pretty much make up words, they had no idea what I was saying."
Hazing in the NBA is typical. Rookies traditionally have to bring donuts to morning practices and carry vets' bags to the bus before and after games. There's the occasional embarrassing act -- like wearing a child's backpack for the season -- but most of the hazing that leaks to public is relatively tame.
But Bogut has no filter and is unashamed to share his horror stories from his rookie season. Luckily there's no video of his performance.
(h/t GQ Australia)