Violent soccer brawl breaks out between fans and players in Argentina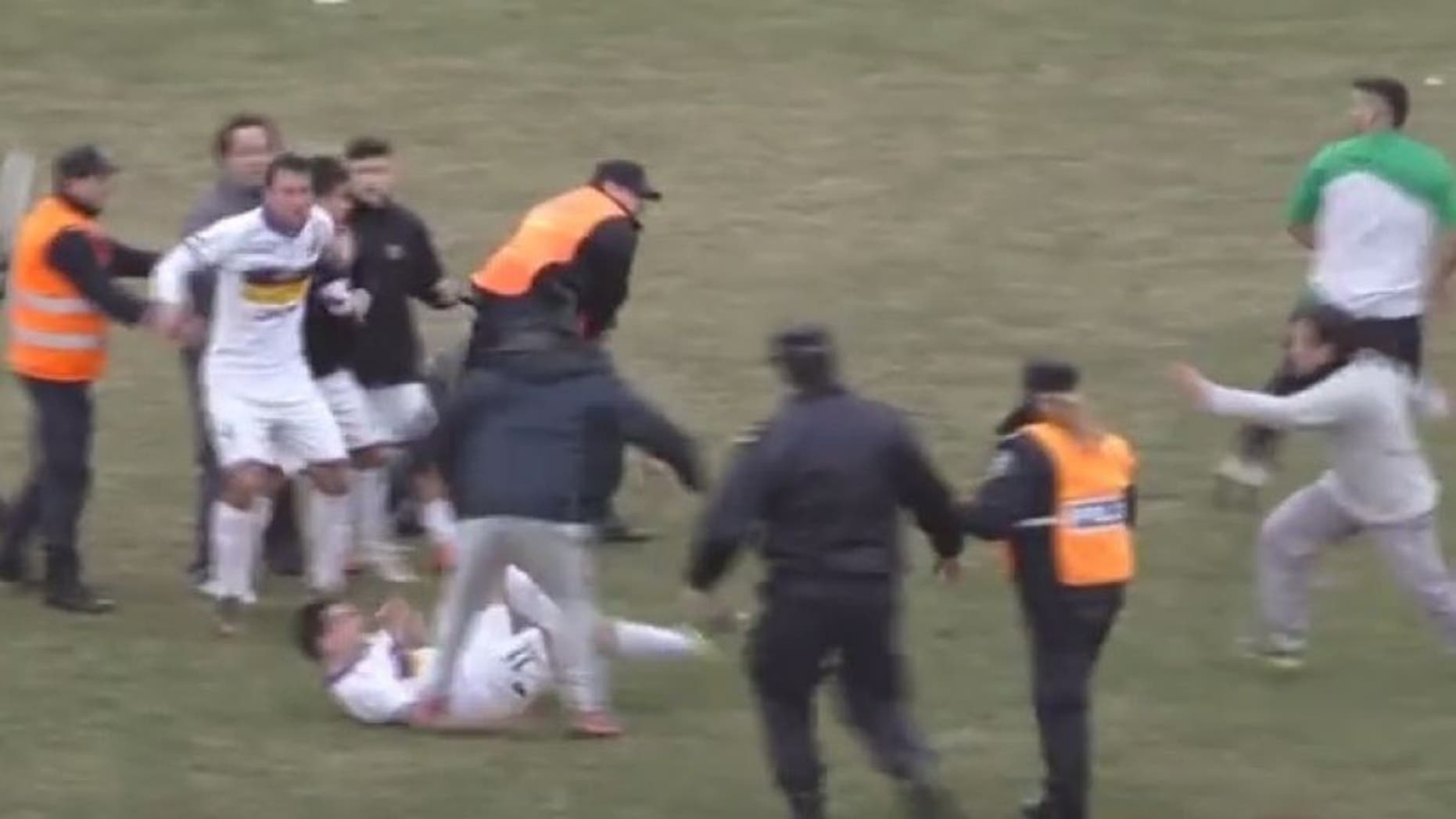 Bella Vista defeated Tiro Federal in the Apertura final in Argentina's Liga del Sur this past Sunday. Making the victory even sweeter, they did it on their home pitch, and so the celebrations were in full swing.
At the :15 second mark, you even see a player take off his shorts to give to a fan, which is a little creepy, but you get the point. This was a huge win for Bella Vista, and letting the fans join in on the fun only seemed fair.
Except it all took an ugly turn rather quickly, as several of those same fans then proceeded to throw down with the opposing team!
Amid the chaos, you can see fans charging, throwing punches and kicking at Tiro Federal's players, even launching a flare or two in their direction. It got so ugly, some of the players literally climbed a fence -- or squiggled through a hole in said fence -- to exit the stadium.
What makes this brawl bizarre is that you can clearly see several riot police and soldiers on site, yet they hardly do anything to diffuse the situation.
Then again, this is lower-league football in Argentina, where this stuff happen so regularly it literally makes Lionel Messi cry. So maybe we shouldn't be surprised in the least.
MORE FROM FOX SOCCER