Vikings rookie WR Stefon Diggs explains his touchdown celebration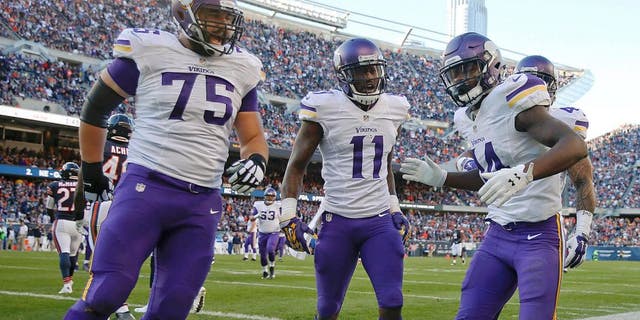 Vikings WR Stefon Diggs already has a signature touchdown celebration. Kamil Krzaczynski USA TODAY Sports
Minnesota Vikings wide receiver Stefon Diggs has scored a touchdown in each of the team's last two outings, as the fire-hot rookie has taken his breakout to a new level as of late.
When Diggs reaches the end zone, he takes out an imaginary shovel and pretends to dig a hole -- a play on his surname. It's a catchy celebration, but what does it mean? Is he burying something? Perhaps his opponent, or his status as a fifth-round pick in this year's draft?
Nope. According to Chris Tomasson of the Pioneer Press, Diggs is just...digging.
If you haven't seen the young receiver's trademark celebration, you can watch it here after he dices up the Chicago Bears' defense for a 40-yard touchdown.
Whatever the celebration is just a play on words or a metaphor for something deeper, Vikings fans want to see Diggs do it again and again. Through four NFL games, the rookie is averaging over 100 receiving yards per outing. Now, he's starting to emerge as a serious threat to score.
MORE NEWS: Want stories delivered to you? Sign up for our NFL newsletters.