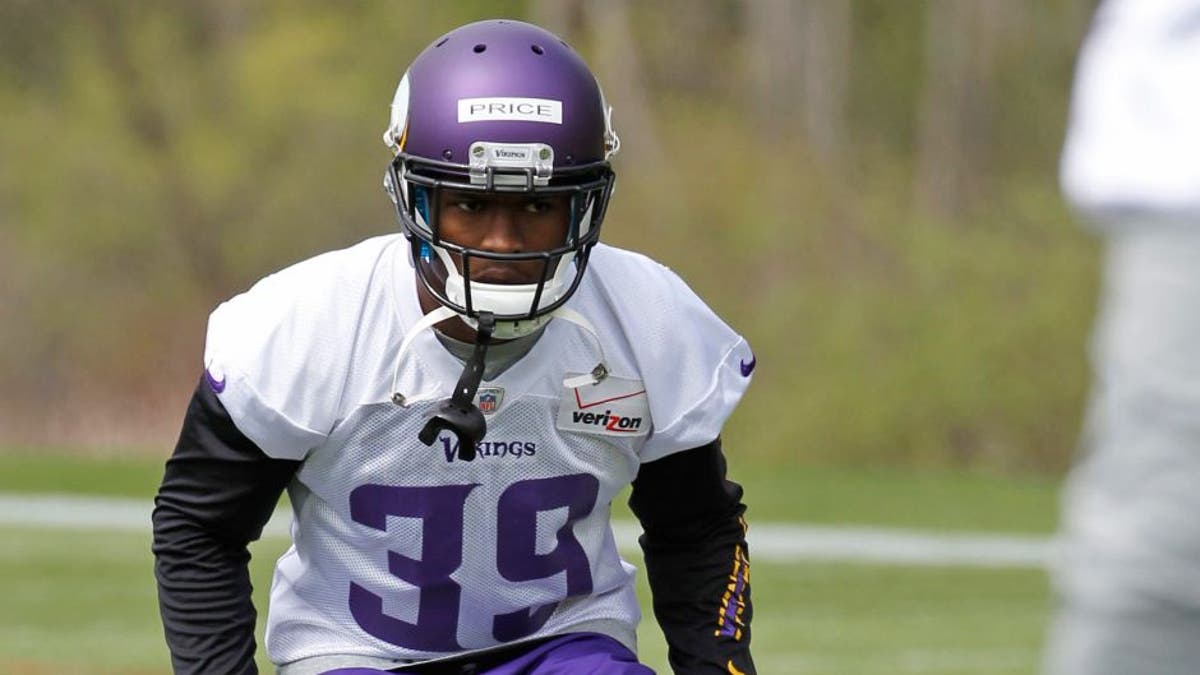 NEW YORK -- Cornerback Jabari Price of the Minnesota Vikings has been suspended by the NFL for the first two games of the 2015 regular season for violating the league's substance abuse policy.
Price will be entering his second NFL season. He appeared in 14 games in 2014 for Minnesota, with no starts, after being a seventh-round pick out of North Carolina that year.
He can participate in all preseason activities, and after missing the two games, Price will be eligible to return to the Vikings' active roster on Sept. 21.
"I sincerely apologize to my family, my teammates, the Vikings organization and Vikings fans for the mistake I made last winter," Price said in a statement Friday. "I can assure you that it will never happen again. I look forward to returning to helping my team on the field in Week 3."