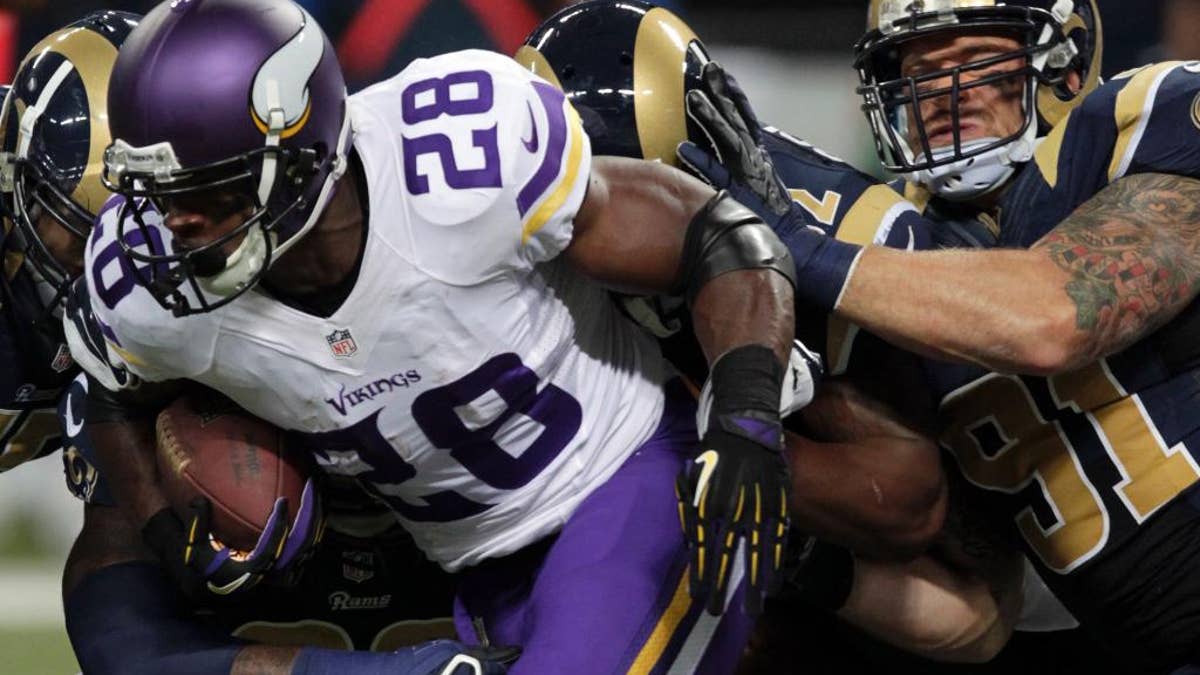 EDEN PRAIRIE, Minn. – The Minnesota Vikings are reinstating Adrian Peterson this week after he was charged with child abuse and say he will play on Sunday against the New Orleans Saints.
Vikings owners Zygi and Mark Wilf made the announcement Monday, one day Peterson was benched during a 30-7 loss to the New England Patriots after he was charged for striking his 4-year-old son with a tree branch this summer.
The Vikings say they take the issue very seriously and have given it considerable thought. But they also say they want the legal process to take its course before making any final decisions.
Peterson's lawyer says the star player was just disciplining his child and did not mean to cause harm.