Using a Drake song, UT tweets out workout clip with goal of 'revenge'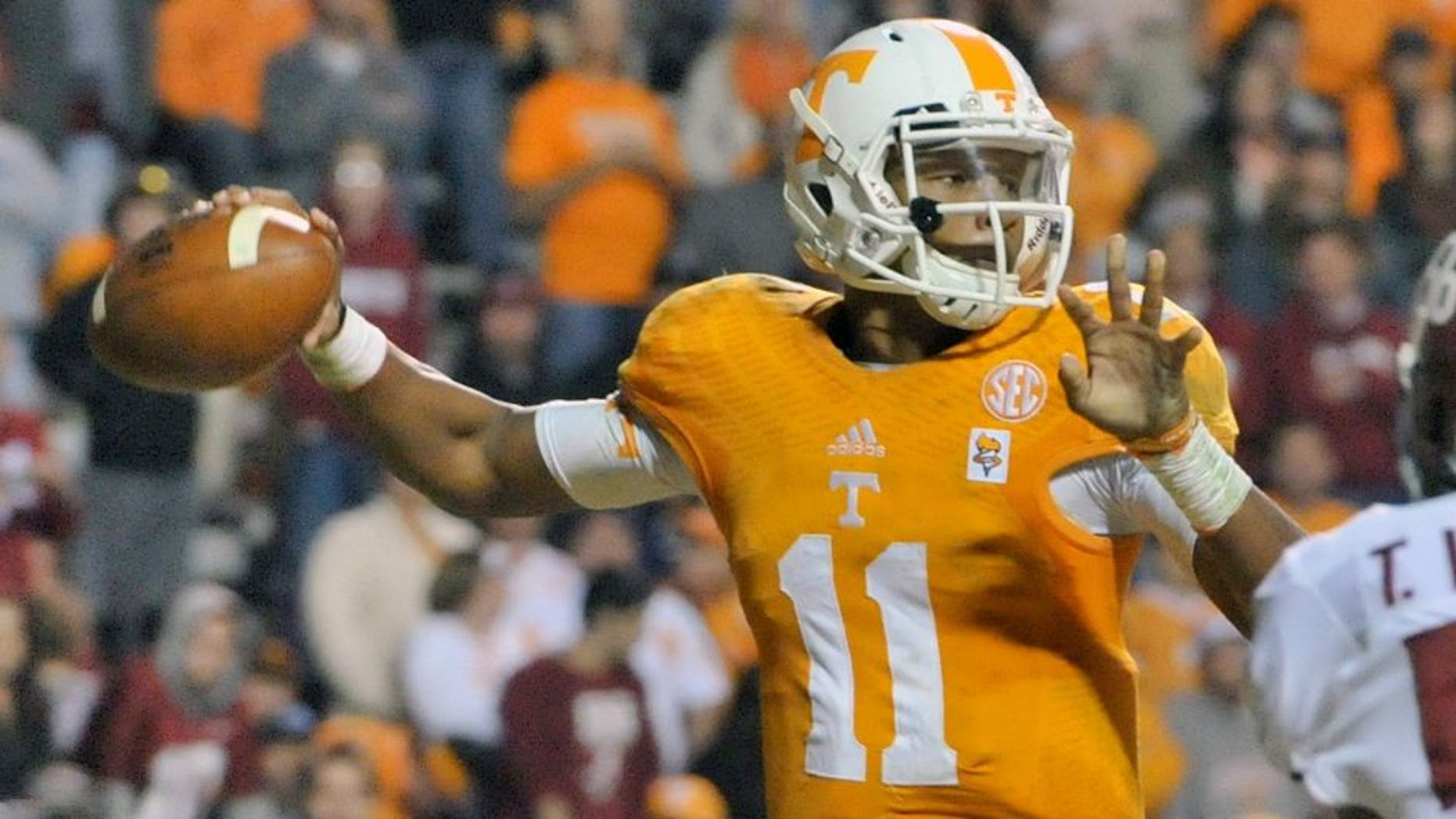 The Tennessee Volunteers football program is on the cusp of once-again becoming a dominant entity within the SEC.
Recruiting at an exceptionally high-clip -- coupled with strong player development -- has the Vols sitting pretty as the 2016 season approaches. Outside of Alabama, there might not be a team with more overall talent in the conference than Butch Jones's crew.
On Wednesday, the official football Twitter page tweeted a short video of the team working out -- with Drake's "Summer Sixteen" playing in the background. An obvious tribute to the year ahead, the phrase "looking for revenge" was prominently displayed via the song.
Why would Tennessee be looking for revenge? On the tweet, it mentioned "chasing those 25 points." This speaks to the UT record over the past 18 games. Tennessee is 13-5 -- with those five losses coming by a combined 25 points.
This motivating phrase created by Jones will surely act as a rallying cry as UT hopes to win the SEC East Division for the first time since 2007.