USC Quarterback Barkley Will Stay for Senior Year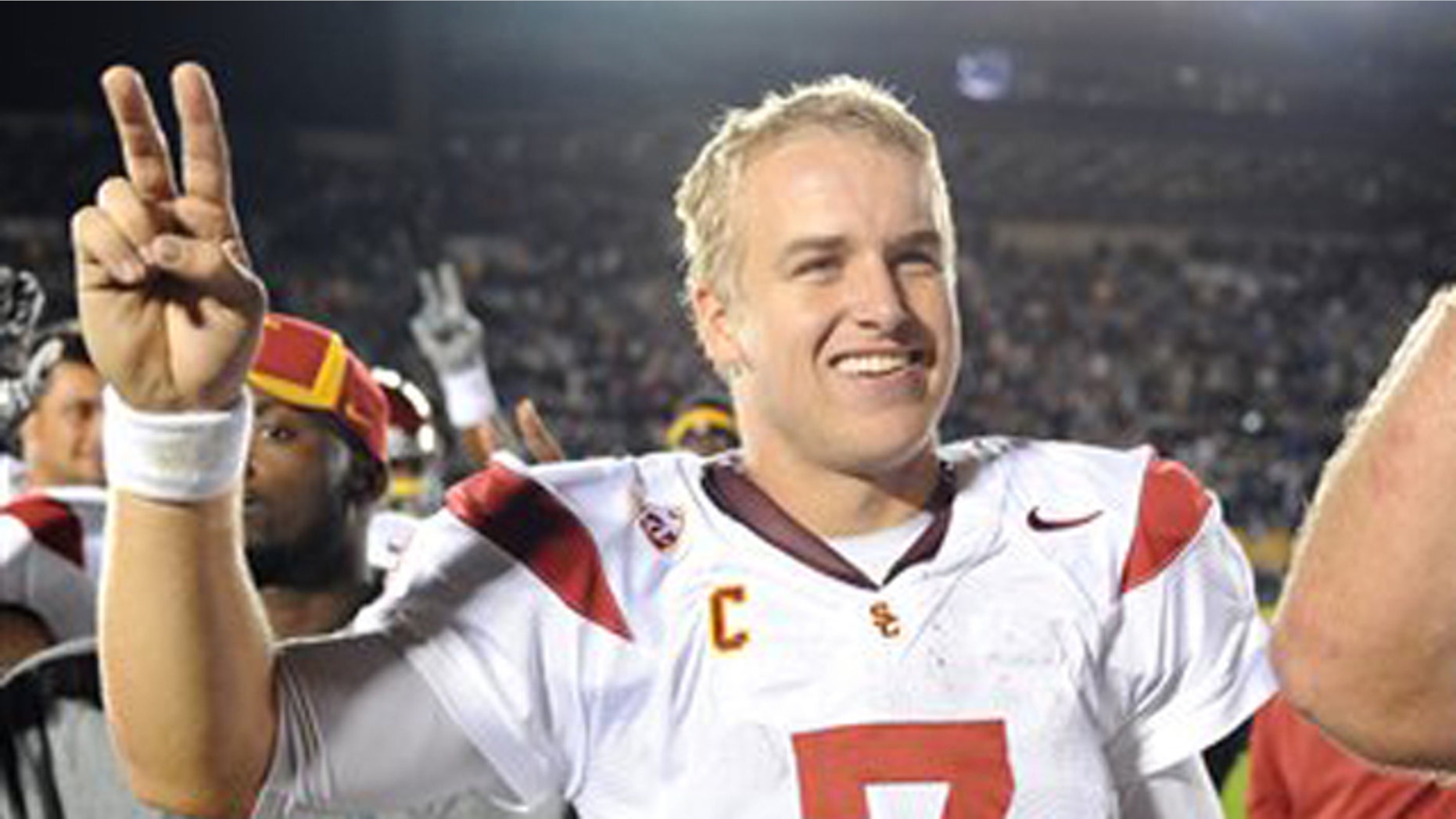 Southern California quarterback Matt Barkley has decided to return for his senior season and put off the NFL for another year.
With USC coach Lane Kiffin and his family in attendance, Barkley announced Thursday that while he feels prepared for the NFL, he has unfinished business with the Trojans. His announcement set off cheers at USC's Heritage Hall.
Barkley is coming off a spectacular season in which he led the Trojans to a 10-2 finish and the No. 5 ranking in the country. Because of NCAA sanctions, USC was not allowed to play in the postseason.
The 6-foot-2, 220-pound quarterback has been projected as a first-round pick in the NFL draft, in the top 10 overall on some boards.