Usain Bolt celebrates Olympic success apparently by cheating on girlfriend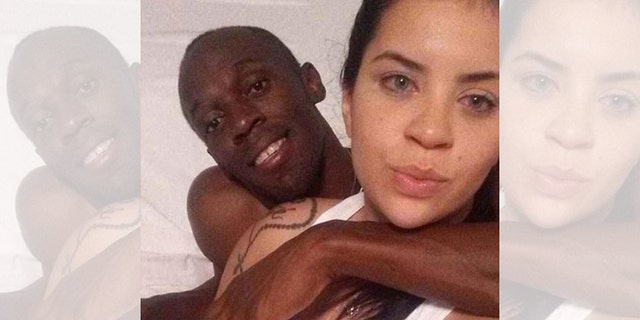 Even the fastest man in the world can't outrun scandal.
Coming off an unprecedented triple-triple performance – winning 100 meter, 200 meter and 4x100m gold-medals at his third consecutive Olympics – and celebrating his 30th birthday, track legend Usain Bolt of Jamaica appears to have ended his time in Rio partying at a nightclub and then getting busy with a sultry Brazilian college student.
Photos of Bolt and 20-year-old student Jady Duarte surfaced online on Sunday after the Brazilian cutie posted them on the instant messenger service WhatsApp.
It's not clear how the two met, but Bolt was captured on video late Saturday night grinding up a storm with a Brazilian brunette inside Rio's Club All In.
Bolt is in a two-year-long relationship with girlfriend Kasi Bennett, who the Jamaican speedster has called his "first lady." Bolt's sister, Christine Bolt-Hylton, has also said that the two love birds will be getting engaged soon.
Bennett posted on Instagram appreciative thoughts about Bolt's accomplishment after Jamaica's 4x100 relay win on Friday night, but has kept quiet since the photos of Bolt and Duarte emerged.
While Bennett has not said whether she plans to bolt from the relationship, her track star boyfriend has been a little more open about his thoughts on cheating.
"Jamaican culture is different, when you look at women and men having more than one [partner], it's different," he said, according to the Telegraph. "I've noticed that in Britain, every famous person, as soon as they get famous, they have to get married – like, it's a rule. And I'm like, 'That's not fair!'"
He added that is was tough for him as a celebrity to stay monogamous.
"It's hard for you to stay with one woman, because girls are literally just throwing themselves at you," Bolt said. "And that's unfair to us guys – it's hard to say no, you know what I mean? "
For her part, Duarte has been a little more shamed by the media attention.
"[The impact] has been very negative," she told Brazilian news site EXTRA. "I never wanted to be famous, I'm dying of shame."
She added: "It was not a big deal. It was normal. I'd rather not talk about it in order not to complicate matters. Like I said, it was normal."
Bolt left Rio de Janeiro before Sunday's closing ceremonies but left a final social media message before departing.
"We came, we saw, we conquered. Rio I have endless love for you," Bolt posted.
Like us on Facebook
Follow us on Twitter & Instagram