US soccer star Hope Solo suspended for 30 days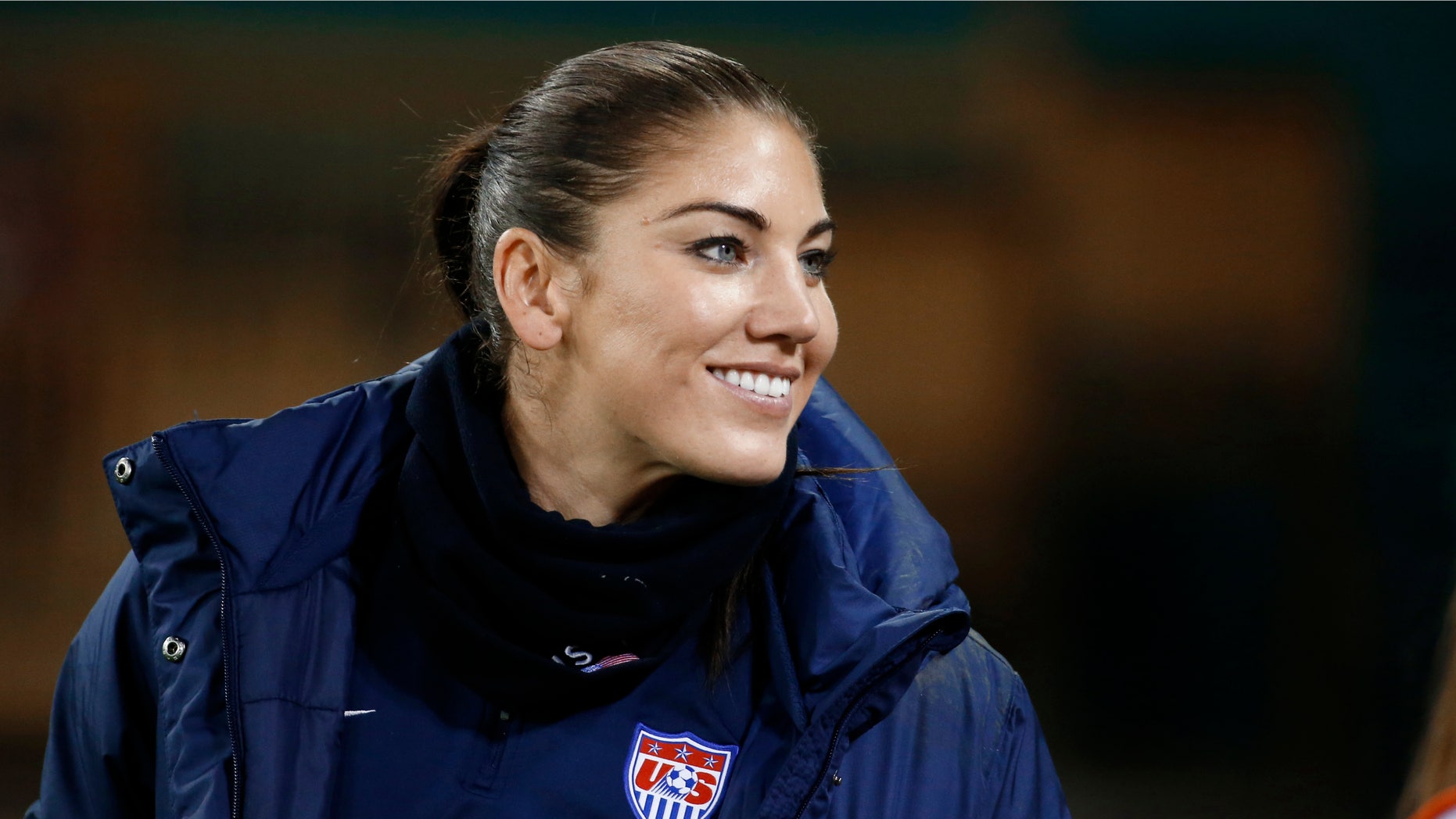 U.S. women's national soccer team goalkeeper Hope Solo was suspended for 30 days and will not participate in matches during the team's Europe trip next month.
The suspension comes after the arrest of her husband, Jeremy Stevens, earlier this week on suspicion of driving under the influence. U.S. Soccer did not specify the reason for the suspension.
Solo was in the car when the former Seattle Seahawks tight end was pulled over in Manhattan Beach, California early Monday morning for driving without headlights on. Solo was not arrested or detained.
The 33-year-old goalkeeper was in Southern California for training camp with the U.S. national team, which is preparing to play in the World Cup starting in June.
"During our current national team camp, Hope made a poor decision that has resulted in a negative impact on U.S. Soccer and her teammates," coach Jill Ellis said in a statement. "We feel at this time it is best for her to step away from the team."
Solo, who has won two Olympic gold medals with the U.S. team, was released from camp.
"I accept and respect the Federation's decision, and more importantly, I apologize for disappointing my teammates, coaches and the Federation who have always supported me," Solo said in a statement emailed to The Associated Press on Wednesday night. "I think it's best for me to take a break, decompress from the stress of the last several months, and come back mentally and physically ready to positively contribute to the team."
The domestic violence charges stemmed from an incident with her half-sister and 17-year-old nephew in June.
Solo pleaded not guilty to that case and continued to play for the U.S. team and her National Women's Soccer League team while awaiting trial.
Solo married Stevens in 2012. He was arrested just before their wedding for investigation of assault after a disturbance involving Solo, but he was not charged.
Her last appearance with the national team was in December, when she started in a scoreless draw against Brazil in the championship game of the 2014 International Tournament of Brasilia.
Last September in an exhibition victory over Mexico, Solo logged her 72nd shutout, passing Briana Scurry (1994-2008) on national team's career list.
Solo will be eligible for reinstatement after the suspension.
The Associated Press contributed to this report