Urijah Faber had some concerns about his team going into TUF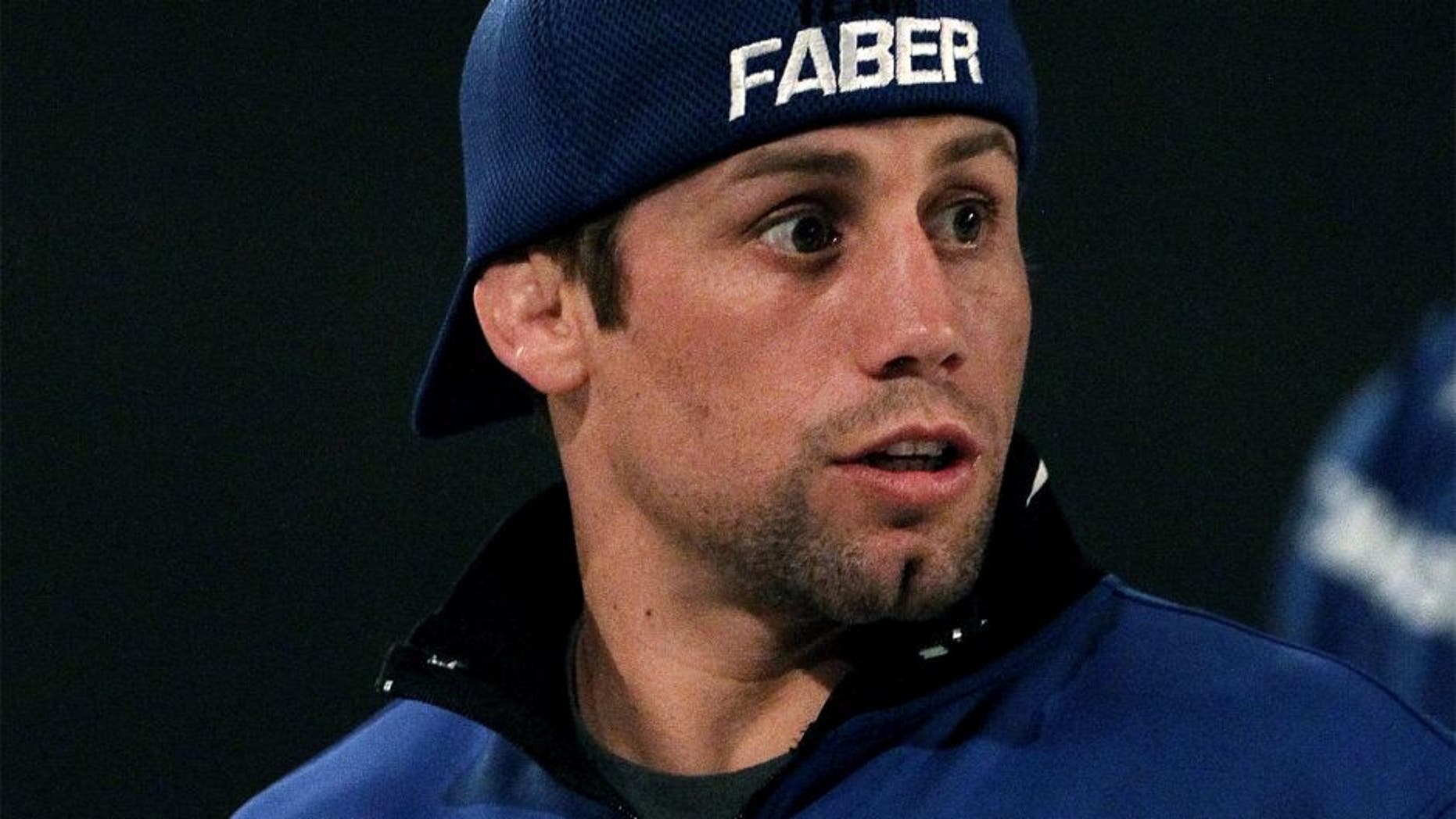 Urijah Faber is no stranger to coaching after building Team Alpha Male into one of the best gyms in all of MMA not to mention his previous work on 'The Ultimate Fighter' during the 15th season so he's definitely a good judge of talent when it comes to up and coming fighters.
Faber worked with a ton of great young fighters on his previous stint of 'The Ultimate Fighter' and he's been responsible for recruiting names such as Chad Mendes, T.J. Dillashaw and Lance Palmer to his team in Sacramento.
But as he approached the newest season of the reality show where he coached against featherweight bad boy Conor McGregor, Faber had to admit that at first he was a little concerned about the fighters making up his team of Americans.
Faber did his due diligence to research the 16 fighters that were eventually whittled down to eight and he had a mixed bag making up his team once the show took shape.
"I was a little skeptical at first because I looked a lot of them up and felt like they were all 45 pounders for the most part and also looking at some of the guys they had beat, they have some great records but not always against the stiffest competition," Faber told FOX Sports.
"So I was a skeptic."
Faber said once he saw the fighters in action, his opinion changed and it gave him fresh hope for his team's chances during the season.
"I watched them fight, I'm happy with what we have to work with," Faber said. "The European team looks super strong as well, I feel like they've got actually more 55 pounders that are traditionally 55 pounders. In this setting that's not necessarily a great thing because you have to make weight."
As far as his own personal challenge this season, Faber is more than ready to go head-to head with McGregor even if they aren't going to fight at the end of the season.
From the sound of things, Faber and McGregor didn't need an Octagon to spur more than a few altercations during the show, which begins airing Wednesday night at 10pm ET on FOX Sports 1.
"I'm looking forward to the banter with McGregor," Faber said. "I'm not scared to get in some confrontations."