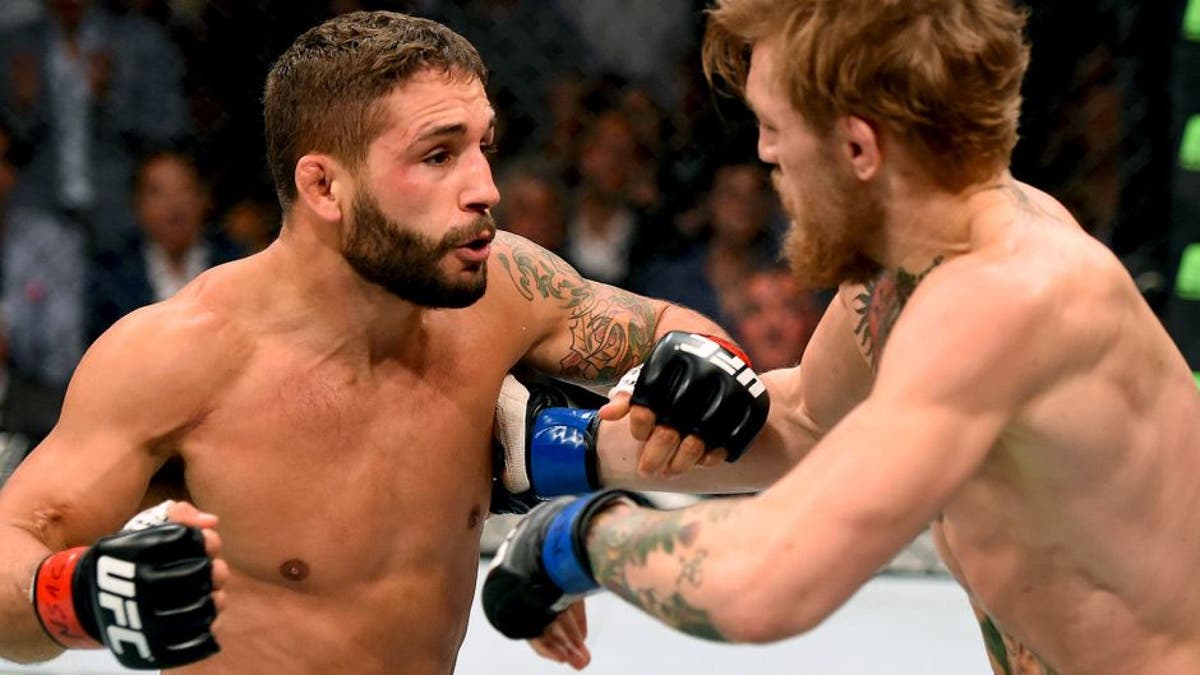 For the better part of 10 minutes, Chad Mendes got the better of Conor McGregor in their main event matchup at UFC 189, but ultimately his night still ended when the Irishman got back to his feet and landed a fight ending knockout at 4:57 in round 2.
Mendes took the fight on just two weeks notice after featherweight champion Jose Aldo was forced to withdraw due to injury.
It was a fight Mendes has been begging to land ever since McGregor first arrived in the UFC and there was no way he was going to pass up the opportunity to face him even if it was under less than optimal circumstances.
Mendes' long time friend and training partner Urijah Faber saw first hand how taking the fight with no real time to get ready came back to bite the top ranked featherweight in his bout with McGregor in July.
Despite his conditioning not being up to snuff, Faber still saw Mendes maul McGregor for the majority of the first two rounds, but he also gives credit to the current interim featherweight champ for weathering the storm and coming back to get the win the way he did.
"First off, Chad in any way, shape or form coming into a fight is a dangerous guy and a talented guy. I think he was definitely winning the whole fight and Conor capitalized," Faber told FOX Sports recently.
Mendes promised before the fight started that he was already in great shape and the short notice wouldn't affect him too much.
Faber says that Mendes put on a brave game face, but the reality was he had no time whatsoever to prepare for McGregor while the future interim champion had been working non-stop for months to get ready for UFC 189.
Obviously none of this is McGregor's fault, but Faber hopes Mendes gets another shot at him one day.
"As far as preparation goes, Chad had none," Faber revealed. "Conor had been training for a long time for that thing so it obviously wasn't the best Chad Mendes. There's room for a rematch down the road."