Updated Chase standings: Penalty drops Clint Bowyer to 16th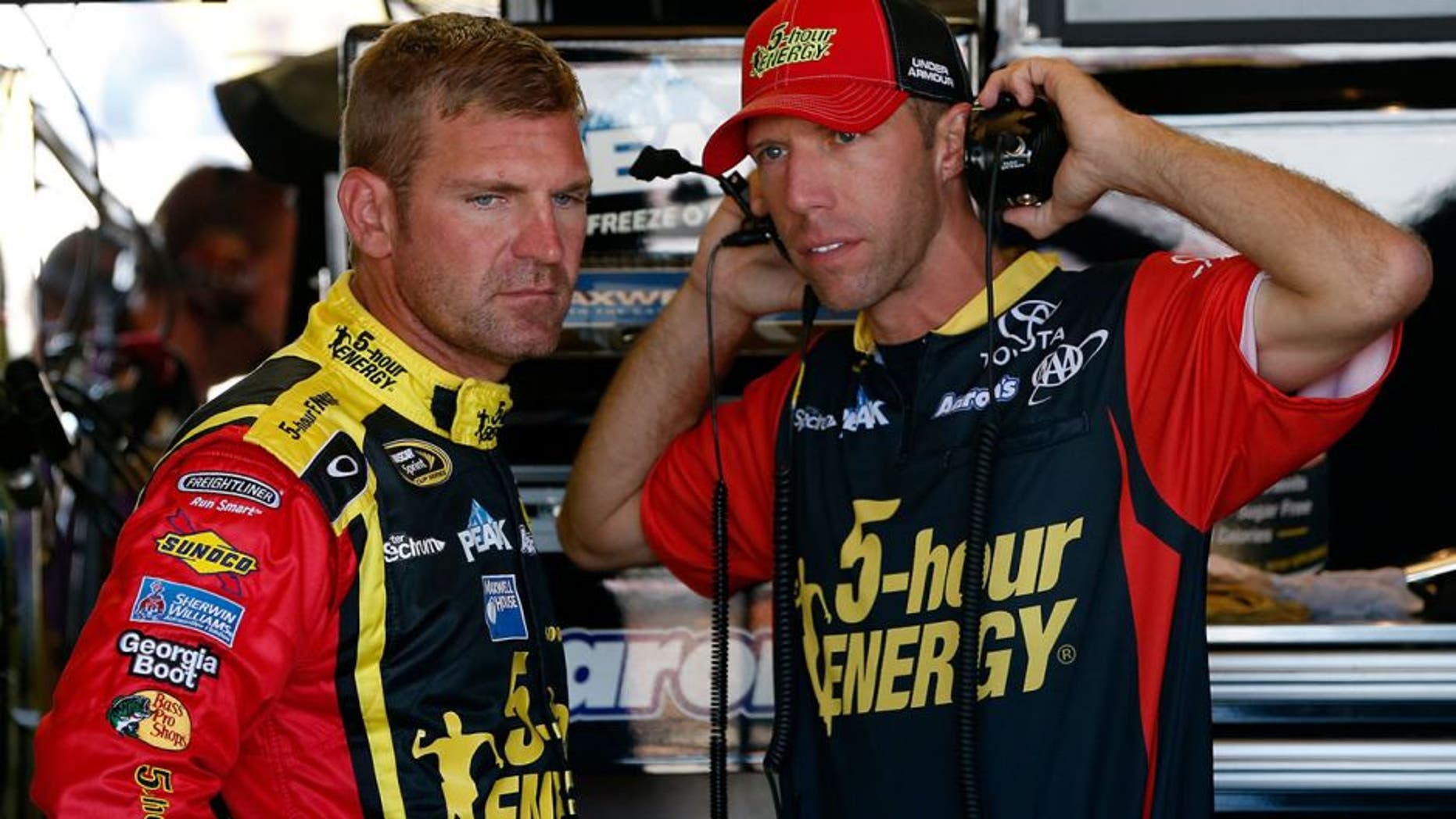 NASCAR announced Wednesday afternoon Clint Bowyer and the No. 15 Michael Waltrip Racing team was hit with a P4 level penalty stemming from infractions discovered during opening day inspection last weekend at Chicagoland Speedway. Bowyer was docked 25 Sprint Cup Series points and will have to work without crew chief Billy Scott for the next three races.
The penalty, which also cost Scott $75,000 and MWR co-owner Rob Kauffman 25 owner points, set Bowyer back in the Chase standings, essentially erasing any ground gained at Chicagoland.
Coming off a 19th-place finish, Bowyer found himself 15th of the 16 Chase drivers heading into this weekend's race at New Hampshire Motor Speedway. After the penalty, Bowyer drops back to 16th in the Chase standings and is now 31 points behind 12th-place Jeff Gordon.
MWR has vowed to appeal the penalty, something the team would most likely prefer have take place before the third race of the Chase at Dover International Speedway -- the final race of the Challenger 16.
Bowyer's 25-point penalty is good news for Kevin Harvick, who finished 42nd after an on-track run-in with fellow Chase driver Jimmie Johnson. The defending Sprint Cup Series champion now has to leapfrog Jamie McMurray and Paul Menard, 13th and 14th in the standings respectively, if he wants to advance into the Contender 12 round of the Chase.
While Matt Kenseth technically leads the standings by two points over Joe Gibbs Racing teammate Denny Hamlin, the driver of the No. 11 Toyota is automatically locked into the next round of the Chase thanks to his win last weekend at Chicagoland Speedway.
Take a look at the Challenger Round points heading into this weekend's race at Loudon: