Undrafted rookie Darr ousts veteran Fields as Dolphins punter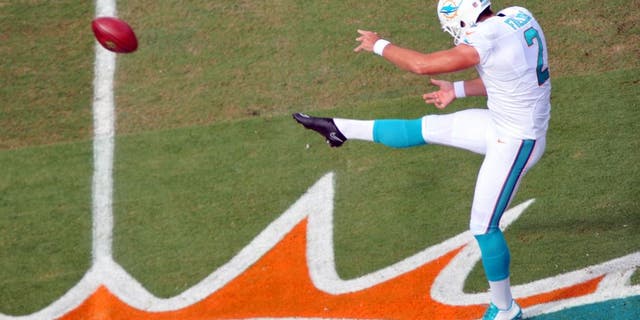 DAVIE, Fla. (AP) -- Punter Brandon Fields has been released after eight seasons with the Miami Dolphins, who opted to go with Matt Darr, an undrafted rookie from Tennessee.
Fields, whose release was announced before practice Tuesday, made the Pro Bowl in 2013, and his career average of 46.8 yards is the fourth-highest in NFL history. He averaged 46.3 yards last season, but his net average of 38.6 ranked only 25th in the league.
Darr averaged 42.2 yards as a senior last season.