Umpire rings up Astros hitter with over-the-top call on strike two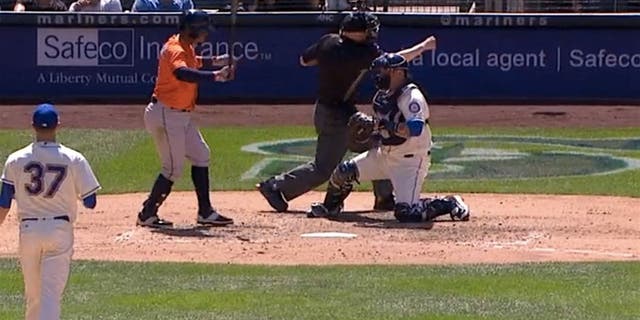 NEWYou can now listen to Fox News articles!
Major league umpire Ryan Blakney just provided everyone with a perfect example of getting overly excited a bit too prematurely. He rung up Astros third baseman Luis Valbuena with an emphatic strike call ... on strike two.
Just second after punching him out too soon, Blakney realized his mistake and held up two fingers, indicating that there were only two strikes. Valbuena, unsurprisingly, did the same.
Valbuena wound up walking a few pitches later, so no harm no foul. At least it was an exciting base on balls.