UFC and USADA make significant changes to anti-doping policy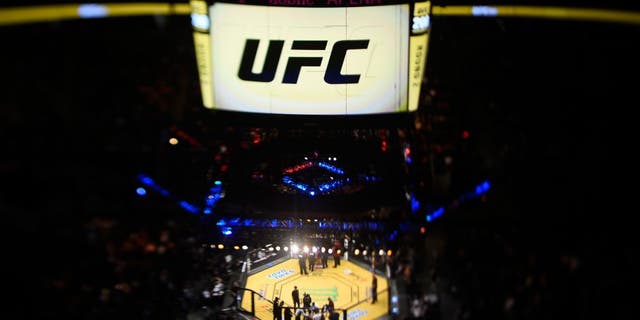 On Thursday, the UFC and USADA (United States Anti-Doping Agency) announced several significant changes to the anti-doping policy that governs athletes competing inside the Octagon.
Jeff Novitzky, the UFC vice president of athlete health and performance, told FOX Sports earlier this year that the promotion was looking to make some changes to the anti-doping policy and now those new rules will be enacted as of April 1.
Here are a few of the more notable changes going into effect under the new version of the UFC's anti-doping policy.
Retired Fighters, New UFC Fighters and Fighters Returning to the UFC
Possibly the most significant changes come to the section of the anti-doping code that deals with retired fighters, fighters returning to the UFC and new competitors just joining the UFC roster.
In the previous version of the anti-doping policy, a retired fighter would have to give the UFC notice and undergo four months of drug testing before he or she was allowed to compete. Now those rules have been changed so fighters who notify the UFC of their retirement or choose to take an extended leave of absence from the promotion would have to re-enter the drug testing pool for at least six months before being allowed to fight.
Just like the previous version of the rule, the UFC may waive the six-month period "in exceptional circumstances or where the strict application of that rule would be manifestly unfair to an athlete".
Another of the major changes to the anti-doping policy affects fighters returning to the UFC -- for instance a competitor who was released but is now rejoining the roster -- or new fighters joining the UFC roster who have never been under contract previously, will be subject to one month of drug testing before being allowed to compete. That's a big change when the previous rule stated those same fighters had to wait four months before being allowed to compete.
Under the new rules, those same returning athletes or new athletes joining the roster will have the one month time period waived automatically if they are selected to accept a fight on short notice as a replacement in the case of injury, loss of eligibility or other instances that the UFC would find reasonable.
The previous rules are exactly what prevented Invicta FC champion Angela Hill from accepting a fight with Jessica Andrade on short notice last December at UFC 207. Because she had previously been under UFC contract, the anti-doping policy stated that she had to undergo four months of testing before being allowed to return.
The UFC and USADA eventually waived part of that time period after she had gone under testing for a month, but now in that same situation, Hill would have been allowed to accept the bout without an issue.
New or Returning Athletes with a History of Doping
There are also new provisions in the updated UFC anti-doping policy for athletes either signing with the promotion for the first time or returning to the roster who have admitted or has a verifiable history of use of a banned substance that is prohibited at all times -- anabolic agents, human growth hormone, etc -- and they will be subject to at least six months of drug testing before being allowed to compete.
USADA may also require those athletes to provide a minimum of two negative drug samples during that six-month period before being allowed to compete.
This particular rule won't apply to athletes who have previously been granted a TUE (therapeutic use exemption) or if USADA grants a TUE for a particular substance.
One other change made in the updated anti-doping policy states that any new fighters joining the UFC roster who voluntarily disclose use of a prohibited substance prior to testing and then a subsequent test reveals that substance, the athlete will not be subject to a doping violation. Those same athletes will then be required to undergo at least six months of drug testing prior to being allowed to accept a fight in the UFC.
USADA also retains the rights to consider that past use if the athlete violates the anti-doping policy at some point later in their UFC career.
In Competition Change
The UFC and USADA have also updated the window for athletes being tested "in competition", which is a timeline surrounding the fight when certain substances are banned or other substances are monitored within a certain level. For instance, marijuana is not banned out of competition but athletes must have less than a required amount in their system during an in-competition drug test or risk a doping violation.
The new rule in effect on April 1 states that in competition is defined as 12 noon on the day prior to the event and then ending upon completion of a post fight drug test. USADA's time period to conduct the post fight drug test is one hour after the fighter finishes any medical clearance.
This situation came up following UFC 202 when Nate Diaz admitted to using cannabidiol oil (CBD) in a vape pen at the post fight press conference, after his drug test had already been given.
Cannabinoids are banned in-competition for athletes so Diaz was given a warning by USADA but under the new rules so long as he had already taken his post fight drug test, he wouldn't have been subject to any kind of penalty because the in-competition period would have expired.
The full list of changes to the UFC's anti-doping policy are available here.
The new rules changes go into effect as of April 1.