UCLA coach Jim Mora and his wife are separating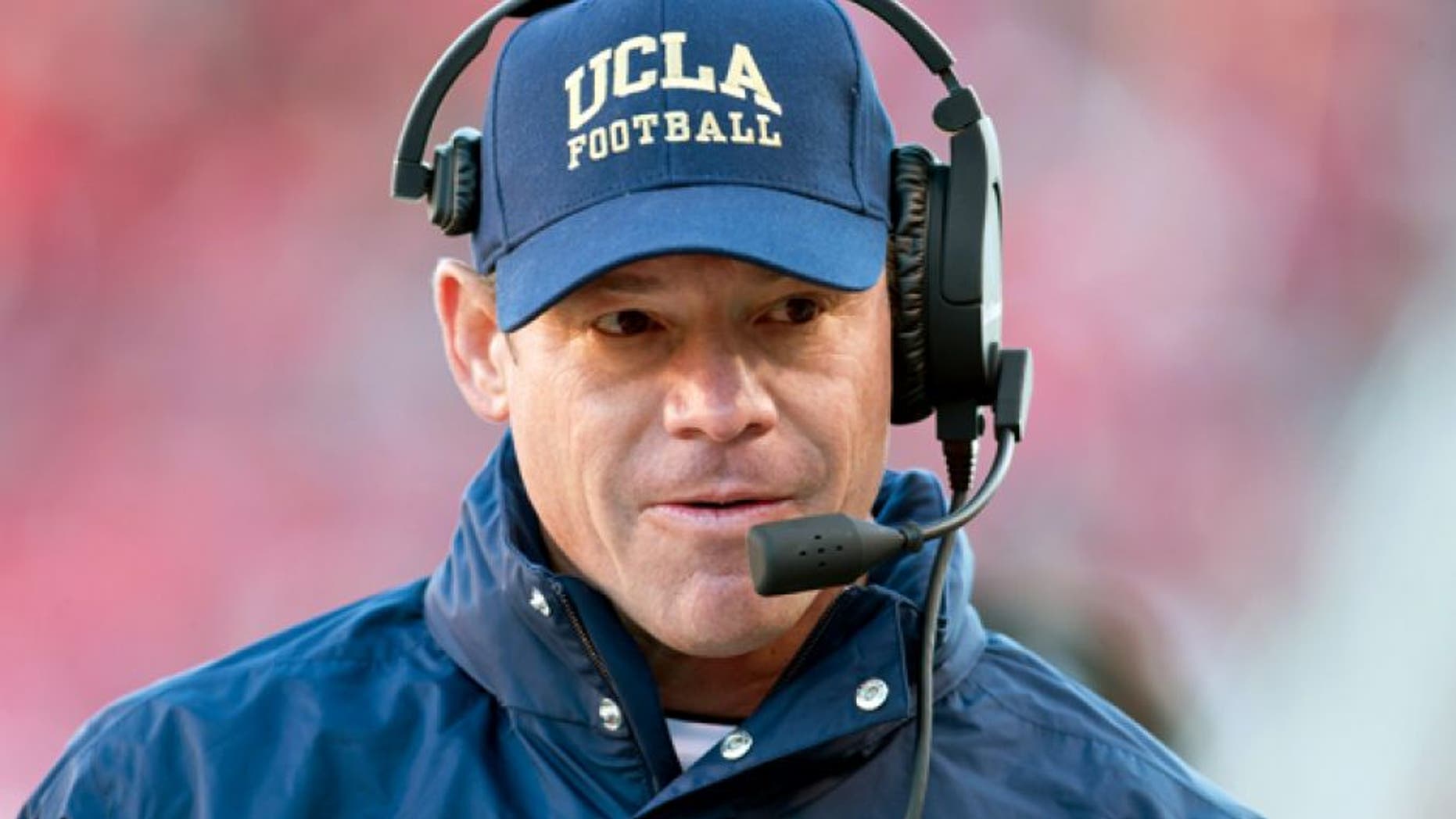 Jim Mora wasn't at some of UCLA's summer camps this week. He had a good reason. FOX Sports has learned that the Bruins coach is in the process of getting a divorce from his wife, Shannon. The couple have been together for roughly 35 years.
Mora's agent Jimmy Sexton released a statement on the coach's behalf:
"After much thought and careful consideration, Jim and Shannon Mora have decided to separate. This was a very difficult decision and they appreciate the respect for their family's privacy at this time."