Tyronn Lue says Isaiah Thomas-less Celtics harder to plan for than the Warriors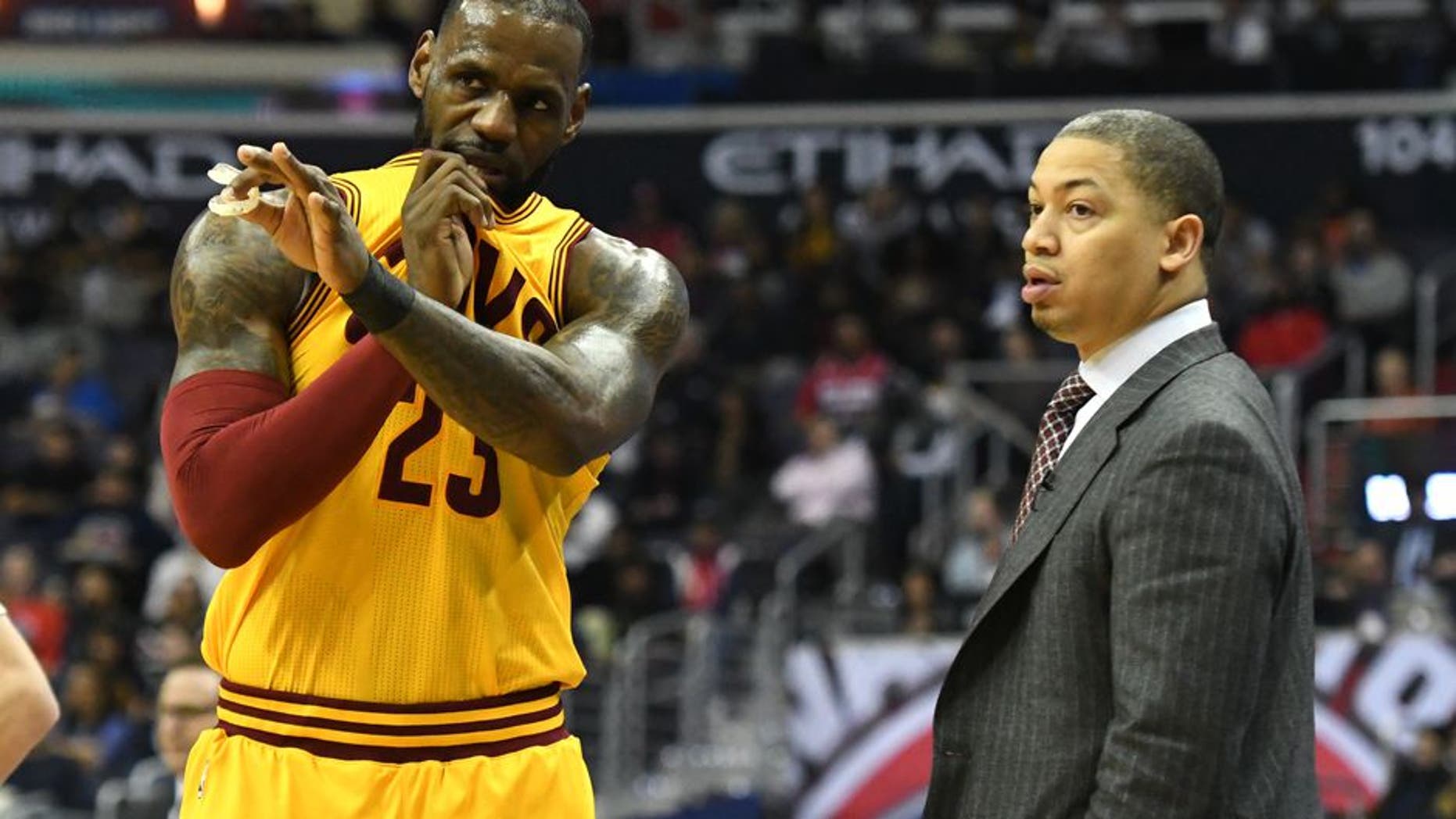 The Cleveland Cavaliers are one win away from their third consecutive trip to the Finals and another rematch with the Golden State Warriors. Many believe it will be the ultimate test for these two star-studded teams, but when it comes to Xs and Os, Cavs coach Tyronn Lue thinks these Celtics pose a greater strategic challenge than even the Warriors.
Lue told reporters Wednesday that since the Celtics lost All-Star point guard Isaiah Thomas to a season-ending hip injury in Game 2, Boston has become almost impossible to scheme against.
"The stuff they're running, it's harder to defend than Golden State's (offense) for me, as far as the actions and all the running around and all the guys who are making all the plays, so it's a totally different thing," Lue said, via Cleveland.com. "Like, they hit the post, Golden State runs splits and all that stuff but these guys are running all kinds of (stuff). And Brad's (Stevens) got them moving and cutting and playing with pace and everybody is a threat."
The Celtics have definitely been more competitive since Thomas injury, winning Game 3 and keeping it close for the majority of Game 4. Cleveland can close out the series Thursday, but Lue said hes not looking past the Celtics despite having a 3-1 cushion.
"You can't," Lue said. "As much as you want to, it's not over. [The Celtics are], like I told you guys before, it's like we're preparing for a whole new team. Like, we didn't know what they were going to run. Isaiah (Thomas) goes down and they're running a totally different offense than we prepared for so it's been tough on us. And defensively, they're a lot better. They don't have a lot of weak links to go to, to go at."