Tyrod Taylor made Bills history with stellar numbers on Sunday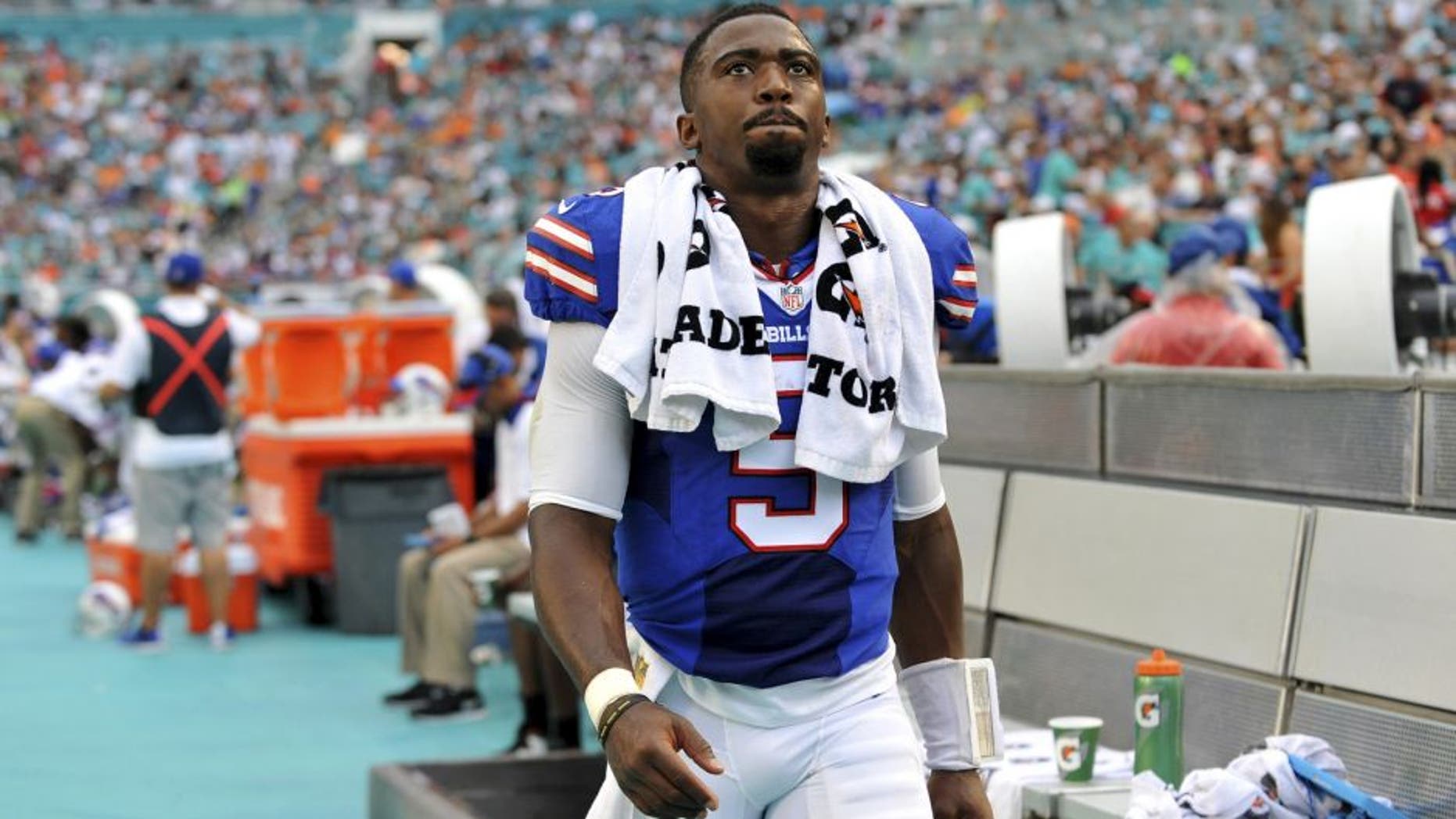 Tyrod Taylor played his best game as a starter on Sunday as he led the Buffalo Bills to a 41-14 blowout win over the Miami Dolphins. Taylor threw for a career-high 277 yards, three touchdowns and zero interceptions, while posting a 136.7 passer rating.
Those numbers were good enough to make Bills history. Taylor posted a 95.3 Total QBR on Sunday, the highest by a Bills quarterback since 2006 -- the first season in which Total QBR was a statistic.
Through three games, Taylor has proved Rex Ryan right in choosing him as the starter. He has looked like a dynamic playmaker, not only with his legs, but with his arm. His 116.1 passer rating is good enough for fifth-best in the NFL, ahead of guys like Matt Ryan, Eli Manning, and Peyton Manning.
Whether he'll be able to keep up this stellar play remains to be seen, but he's rolling for the Bills right now. And what makes Sunday's performance even more impressive is the fact that his top wideout, Sammy Watkins, was out for three quarters of the game. Taylor has the Bills looking like serious contenders in the AFC East.