Tyler Collins, who flipped off Tigers fans, is headed to the minors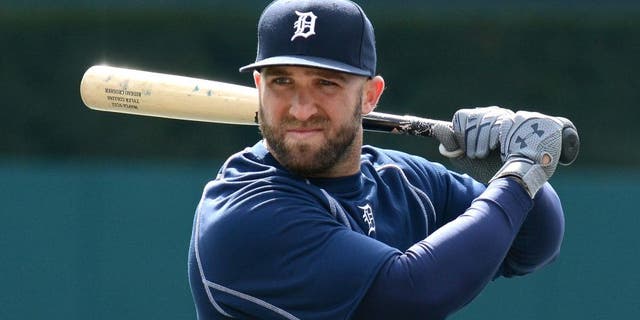 The Detroit Tigers have optioned outfielder Tyler Collins to Triple-A Toledo, the team announced Wednesday.
The move comes one day after the news that Collins would not be suspended by Major League Baseball for directing an obscene gesture toward Tigers fans earlier this week. Collins flipped off home fans who booed him when he lost a ball in the lights at Comerica Park on Monday night.
Collins was optioned to the minors to make room for Tigers closer Francisco Rodriguez, who was activated from the family medical emergency list.
It's unclear if the decision to demote Collins has anything to do with the obscene gesture he made. Collins was hitting .100 (2 for 20) with a double and one RBI in 10 games with the Tigers.
Rodriguez has allowed five runs on seven hits in 6 1/3 innings and is 3 for 4 in save opportunities this season.