Twins' Perkins uses Vikings' missed kick to make fun of himself on Twitter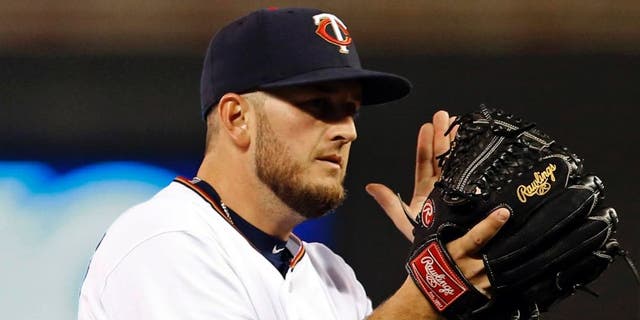 NEWYou can now listen to Fox News articles!
On Sunday, the Minnesota Vikings saw their hopes of beating the Seattle Seahawks fall by the wayside when kicker Blair Walsh missed a potential game-winning 27-yard field goal.
The shocking final moments of the game sent shockwaves around social media, and Minnesota Twins closer Glen Perkins used the opportunity to make fun of himself on Twitter, after first making the same 'Ace Ventura: Pet Detective' joke that everybody else seemed to make:
Perkins' teammate, Trevor Plouffe, inserted himself into the joke with his own reply:
On a day that was obviously tough for most Minnesota sports fans, at least these two Twins players were around to lighten the mood...