Truck team of Timothy Peters remembers Va. shooting victims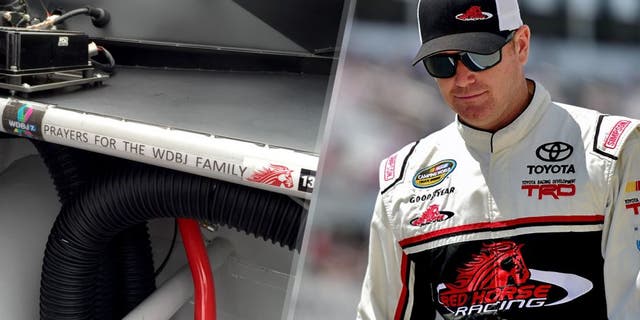 The Camping World Truck Series' Red Horse Racing team of driver Timothy Peters honored the shooting victims of a Virginia television by carrying a commemorative decal during Sunday's Chevrolet Silverado 250 at Canadian Tire Motorsport Park.
"It's 30 minutes from the house," said Peters, who lives in Danville, Virginia. "It really hit close for me and my family. I'm a proud local boy and up here we consider everyone family, so we wanted to do something to show the families and friends of the victims that we are thinking of and praying for them. They are not forgotten."
Virginia television reporter Alison Parker and cameraman Adam Ward were killed on live television by a disgruntled former colleague who later killed himself. Parker and Ward were murdered while conducting an on-air interview about tourism outside Roanoke, where their station, WDBJ, is based.
Their interview subject, Vicki Gardner, was wounded but survived the shooting.