'Tricky Triangle' could deliver some high speeds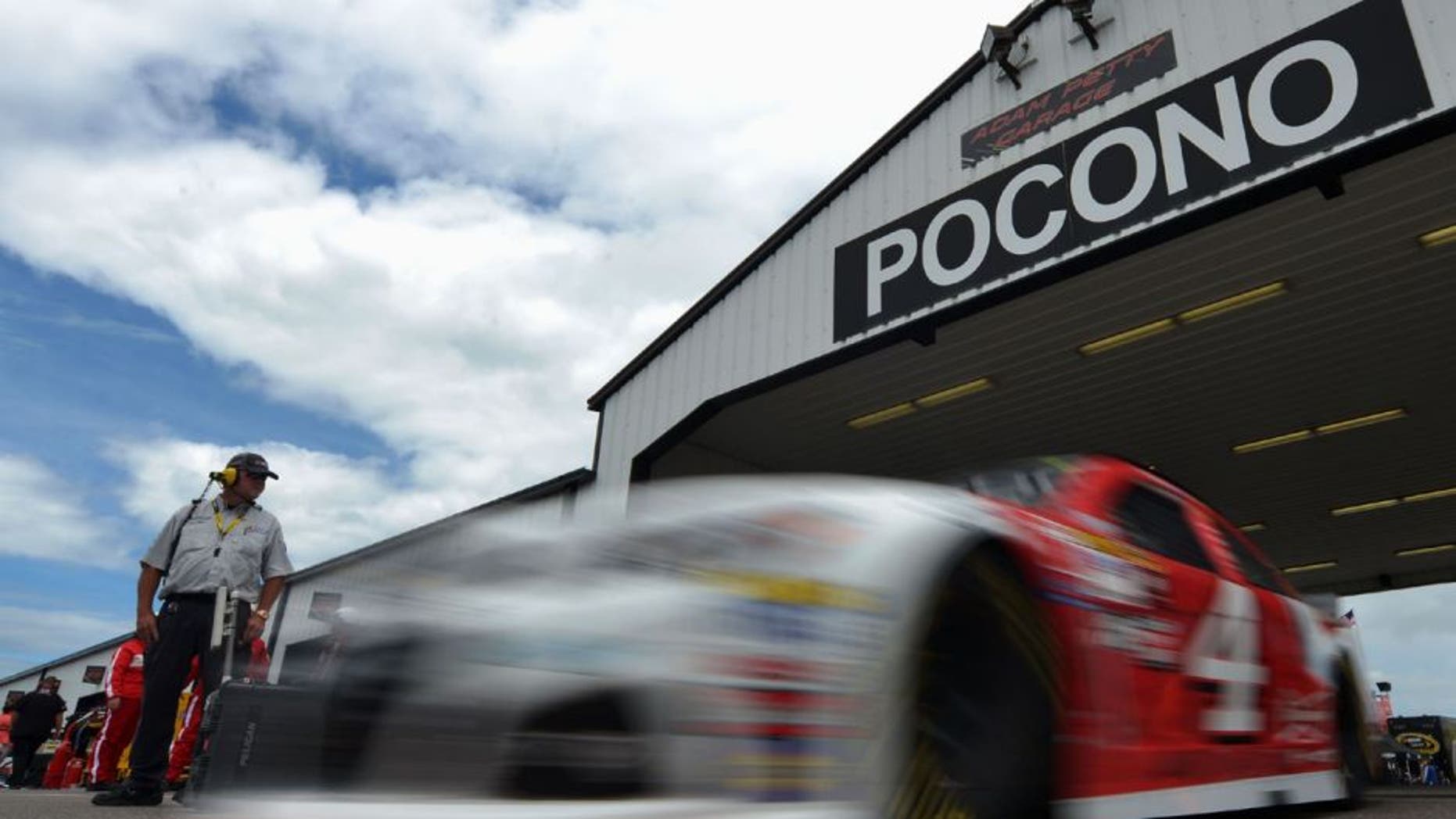 Well now we stand at 13 races in the books with 13 to go before the NASCAR Sprint Cup regular season is over and the Chase begins. There are 16 available spots for the Chase and now after Martin Truex Jr.'s dominating win Sunday evening at Charlotte Motor Speedway, we now have eight spots filled.
We're heading to Pocono this weekend, Michigan after that and then Sonoma to bring to a close the FOX NASCAR portion of the schedule. This is pretty much virgin territory for the 2016 low downforce rules package. I'm really excited to see how these next three races play out. Obviously two are up North and then Sonoma is clear back across the country again.
I'm really anxious to see how this aero package works at Pocono this weekend. This is yet another track that we have not been to with this package, so there's always that excitement and unknown of what we might see. I think we are going to see some extremely high straightaway speeds Sunday. The same can be said for the speeds these cars will be carrying entering the corner. Pocono still has a fair amount of grip but getting these cars to handle will be a big key.
Probably the biggest question I will have on Sunday -- was last Sunday at the Coca Cola 600 just an anomaly for Joe Gibbs Racing? Now granted their alliance partner, the No. 78 car crushed everyone, but the reality was the four JGR cars really were a non-factor. I know it's hard to believe despite all their success, but the Coca Cola 600 was the first time since April of 2015 at Richmond that a Joe Gibbs car didn't lead at least one lap in a race.
So we have the two and half mile Tricky Triangle of Pocono this weekend. A big, wide sweeping two-mile track next week at Michigan and then off to wine country and the road course of Sonoma. Once we complete the Sonoma race, the second half-swing of the season really begins as we start going back to the tracks from the first part of the season. So the teams will all have a better understanding of where their program is in relationship to this new aero package.