Tottenham striker Kane dreams of future NFL kicker role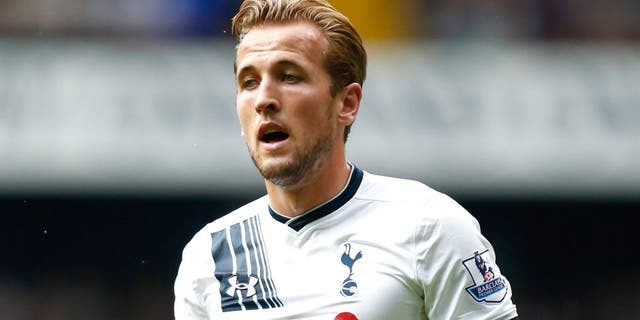 NEWYou can now listen to Fox News articles!
Tottenham striker Harry Kane says he "would love to go the NFL and be a kicker" once his soccer career is over.
After plundering 31 goals in a remarkable breakthrough season at White Hart Lane, Kane has failed to score in the first four games of the new campaign.
He's not planning a career change just yet, but the England international has revealed his desire to one day play in the NFL.
"It depends on how my football career goes but, when I am finished, I would love to go the NFL and be a kicker," the 22-year-old told The Sun. "Even if I got to play just one game it is something I would like to do.
"It's a long way off yet. But it is definitely something I have thought about.
Back in July, Tottenham struck a deal with the NFL to host fixtures in their planned new stadium from 2018.
Kane added: "We've had NFL teams come to Spurs and I can kick the ball as high and as far as them, but not on a consistent basis so I would need a bit of practice first."