Tom Brady scolds Rob Gronkowski for partying too much in new video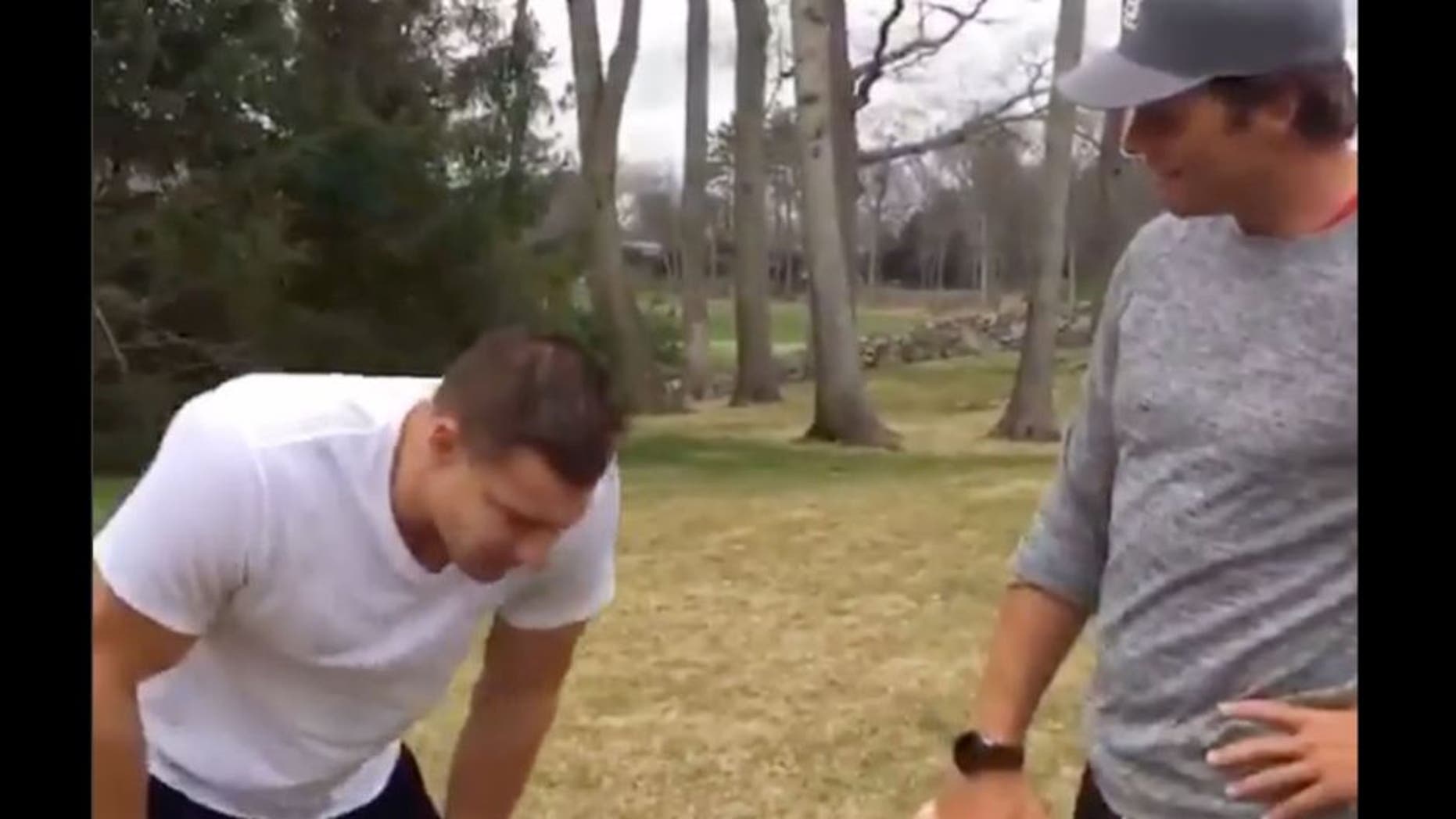 Tom Brady used a conch shell to call his receivers to assemble earlier this week, and while Danny Amendola and Julian Edelman were quick to heed the New England Patriots quarterback's call, Rob Gronkowski was notably absent.
Gronk remedied that according to a video posted to his new Instagram page. In the latest video, Brady made the conch call from his Massachusetts back yard, and Gronk had some explaining to do once he showed up.
While Brady's acting skills could still use some work, Gronk is pretty decent in the video. Props to Brady though for repping his Under Armour sandals with pride, but maybe he can cool it with the socks.
Now that Brady is back from vacation, football workouts should start up soon. But unfortunately, the return to the gridiron also means a return to Massachusetts weather, and the Boston suburbs don't look quite as picturesque as Brady's Facebook photos earlier this week from his seaside vacation.