Titans RB Cobb waiting for chance in second half of season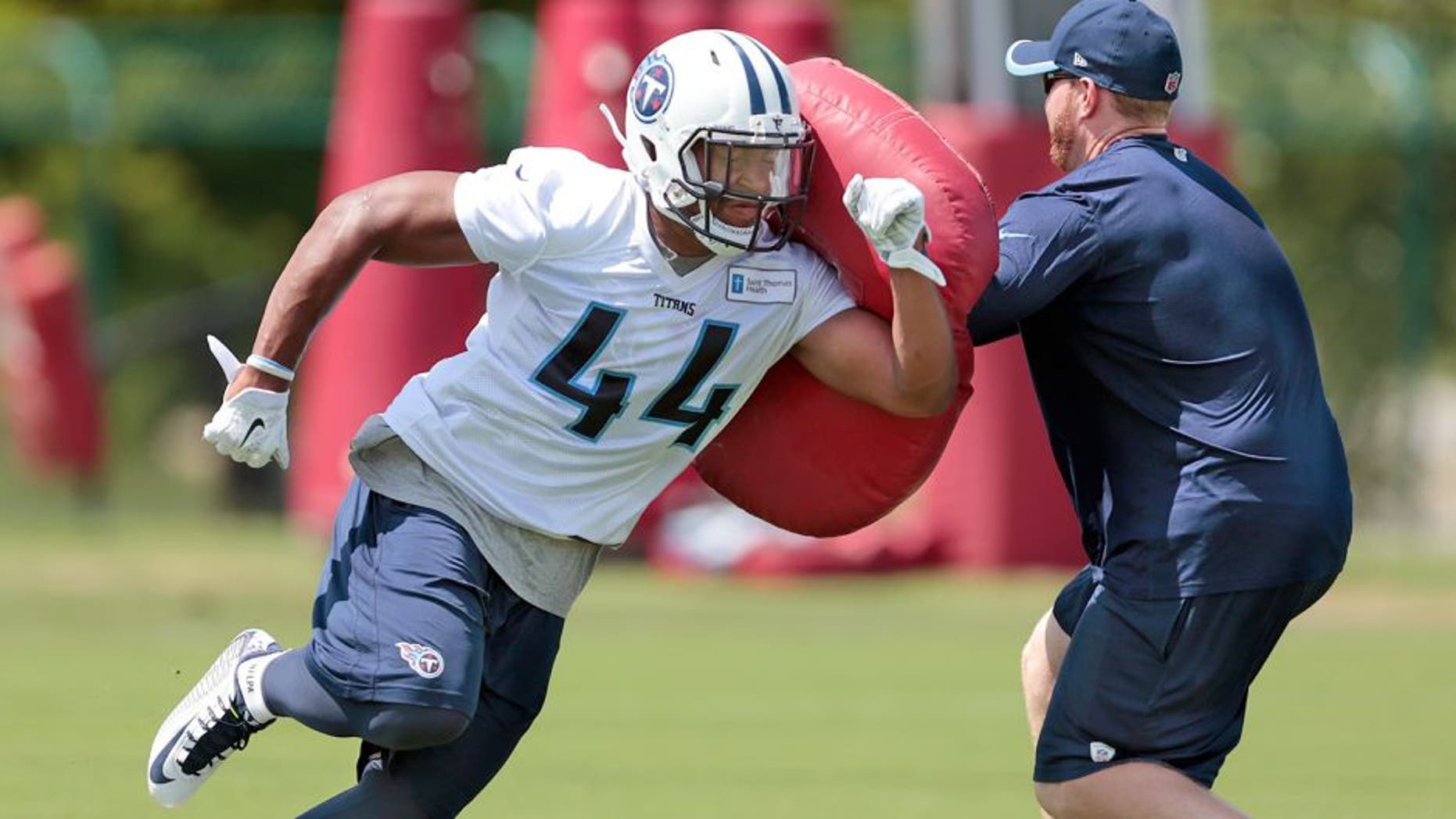 A torn calf muscle will keep Tennessee Titans rookie running back David Cobb from being on the field when the team kicks off its regular season on Sunday against the Tampa Bay Buccaneers.
Cobb, a fifth-round pick out of the University of Minnesota, suffered the injury during a walk-through leading up to Tennessee's preseason game against the Kansas City Chiefs.
"It was one of those things toward the end of (the walk-through) -- like a play-action -- and as soon as I came out of my stance and took one step, my calf popped," Cobb said, per the Tennessean.
The Titans elected to place Cobb on the short-term injured reserve, which will force him to sit out the first eight games of the season, though Cobb expects to be healthy before that.
"It's coming along quicker than what I thought, and I feel like I could be ready in a couple of weeks," Cobb said. "But it's probably best to do what I'm doing now, to make sure I'm 100 percent. I'm just getting ready to help the team out for half a season."
Cobb ran for 79 yards on 19 carries during the preseason. He'll be eligible to play again in Week 9.
(h/t The Tennessean)