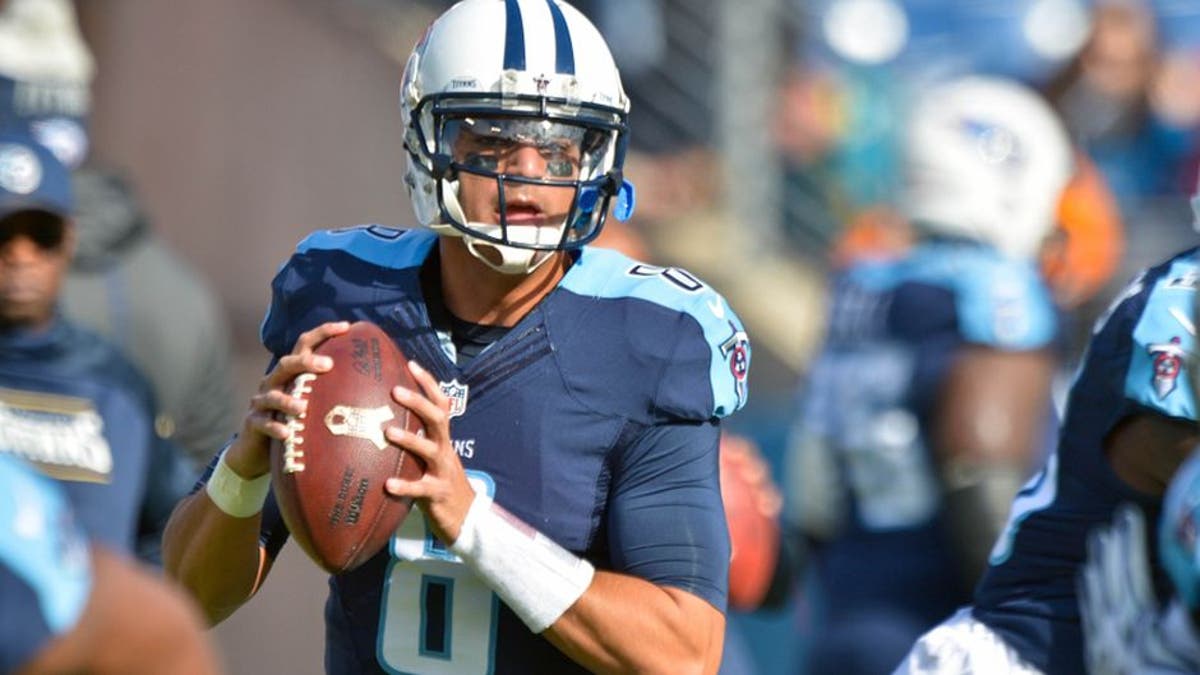 Tennessee Titans quarterback Marcus Mariota had a breakout 2016 season, but when it ended with a broken right fibula in Week 16, there was some concern about how the injury would affect his preparation for 2017.
Apparently, hes right on schedule.
Mariota, who had surgery Dec. 28, told WGFX-FM in Nashville on Thursday that hes getting close to running.
"I feel great," Mariotatold 1045-AM The Zone. "Overall, we're in a good spot. I'm probably another week or two from really full-head running, but I'm starting to do some jogging and more things on my end, which is a positive movement. Again, they think I'm ahead of schedule. For me, I'm going to continue to take it one day at a time and do my best to get ready."
Mariota improved from 19 touchdown passes and 10 interceptions as a rookie to 26 and nine in a second season that saw the Titans jump from 3-13 to 9-7. If and when hes healthy, hell return to an offense that added wide receiver Corey Davis with the fifth overall draft pick and then wideout Taywan Taylor and tight end Jonnu Smith in the third round. Even the teams second-round pick, Adoree Jackson, played some wide receiver in college.
Add all that to an already potent running game and Tennessees play-action passing could be downright lethal next season.
I think it could be a huge part of the offense, Mariota said. Its been somewhat successful for us the past couple of years with how well weve been running the football. But being able to have those guys and even the guys who are coming back it will allow us to jell together, build our chemistry and hopefully use that as another weapon.