Tim Tebow loses control of his bat, sends it flying into the stands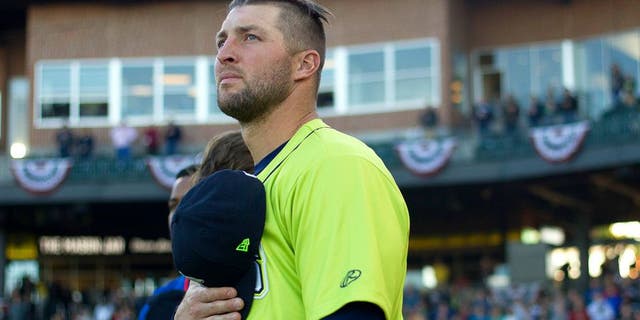 NEWYou can now listen to Fox News articles!
Tim Tebow unintentionally donated a souvenir to a fan sitting in the second deck at Joseph P. Riley Jr. Park in Charleston, South Carolina, Saturday night. Tebow took a huge cut at high pitch and lost control of his bat, and it spun like a helicopter blade into a crowd of fans. Fortunately, everyone in the stands seemed to be unharmed.
Tebow, batting seventh in the lineup, was 1-for-4 from the plate in a 3-0 loss to the Charleston RiverDogs.
Tebow has now played 59 games for he Columbia Fireflies this year, and is batting .228 with a .324 on-base percentage, three home runs and 21 RBIs.

(Thanks to Deadspin for sharing this video.)