Tim Means accepts 6-month suspension after taking tainted supplement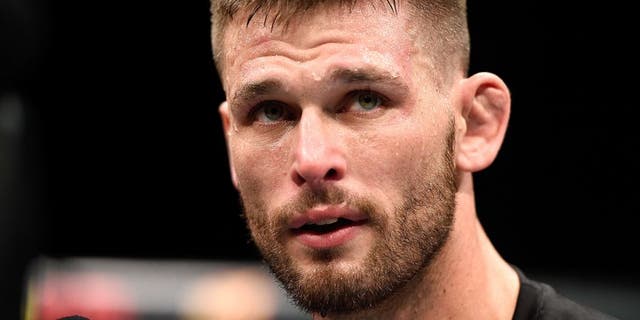 NEWYou can now listen to Fox News articles!
UFC welterweight Tim Means has accepted a six-month suspension after a tainted supplement ended in a failed drug test ahead of his last scheduled fight this past February.
According to USADA (United States Anti-Doping Agency), Means accepted the penalty after admitting to taking a supplement that was later found to be tainted in testing done by the organization who oversees the UFC's anti-doping policy.
As soon as the drug test results were made public back in February, Means immediately proclaimed his innocence in the matter.
Means tested positive for a drug called ostarine, which is a selective androgen receptor modulator (SARM) and a banned substance under the WADA (World Anti-Doping Agency) code.
"Following notification of his positive test, Means provided USADA with a sealed container of one of the dietary supplement products he was using at the time of the relevant sample collection," USADA officials said on Friday. "Although no prohibited substances were listed on the supplement label, testing conducted on the product by the WADA-accredited laboratory in Salt Lake City, Utah, indicated that it contained Ostarine.
"The presence of an undisclosed prohibited substance in a product is regarded as contamination."
Now after a long process, Means has accepted a reduced penalty as a result of the tainted supplement that he took in advance of a fight he had scheduled against Donald "Cowboy" Cerrone.
USADA will suspend Means for six months, a similar sanction that was handed down to UFC middleweight Yoel Romero earlier this year for the same infraction.
The suspension will be retroactive to Feb. 3 when the test results were made public, which puts Means' date to return to action as early as August after his sanction is lifted.