Tiger Woods had 5 drugs in his system at time of arrest
NEWYou can now listen to Fox News articles!
Tiger Woods was driving under the influence of five prescription drugs when Florida police found him asleep behind the wheel and arrested him in May, a newly released toxicology report shows.
Woods had Vicodin, Dilaudid, Xanax, Ambien and THC (tetrahydrocannabinol) in his system, according to the results made public Monday now that the criminal investigation into Woods' case is no longer active.
The 14-time major championship winner pleaded guilty to reckless driving last Wednesday, after not appearing himself in court, and will enter a diversion program for first-time DUI offenders with the opportunity to clear his record upon completion.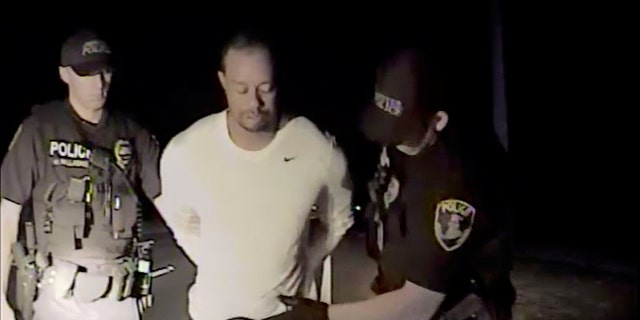 Woods, 41, told officers he had an "unexpected reaction" to Vicodin and Xanax — the prescribed medication he was taking to help ease the pain from his fourth back surgery in April — at the time of his arrest in the early morning of May 29.
A month after checking into a clinic to get "professional help" for his overreliance on painkillers, the father of two revealed he had completed treatment.