Thunder's Steven Adams levels Rockets' Patrick Beverley with a devastating screen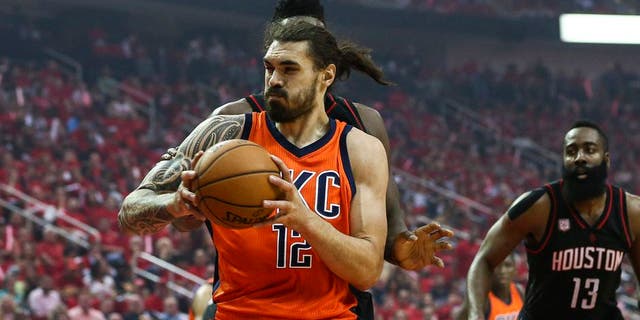 NEWYou can now listen to Fox News articles!
Rockets guard Patrick Beverley enjoys his role as defensive stopper and chief agitator, especially where Russell Westbrook is concerned. There's a cold relationship between the two players, thanks to anincident in the 2013 playoffs when Westbrook suffered a knee injury after a play from Beverley that he believed was dirty (even though it wasn't).
Beverley resented being blamed at the time, and has carried the grudge in his matchups with Westbrook ever since.
Because of this somewhat unusual history, you just know the Thunder's Steven Adams was thrilled to lay out Beverley with this devastating screen in the third quarter of OKC's Game 1 playoff matchup in Houston.
Beverley was momentarily shaken, but he remained in the game and hit a couple of threes just a few minutes later as the Rockets began to pull away.