Throwback Thursday: Watch Andrei Arlovski brawl with Travis Browne in FOTN performance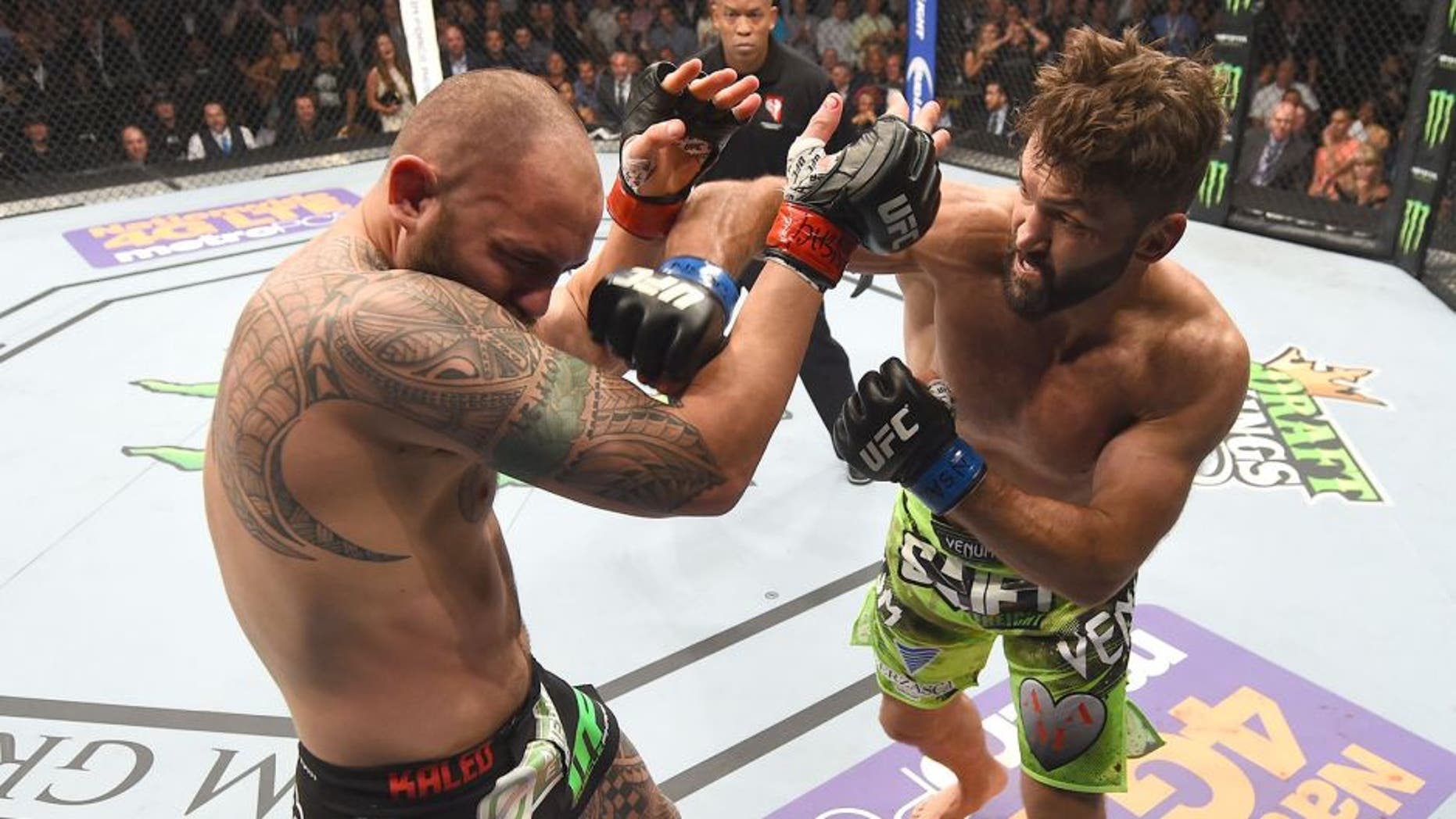 Former heavyweight champion Andrei Arlovski has been one of the biggest MMA stories of the past year,€" much to the delight of UFC fans everywhere.
The 6-foot-4 Russian returned to the Octagon at UFC 174 after a more than eight-year absence to face Brendan Schaub, a fight which he won by split decision. Two months later, he'd go on to knock out "Bigfoot" Silva at UFC Fight Night in Brasilia, earning a "Performance of the Night" bonus and leaving many wondering if "Pit Bull" Arlovski could be a legitimate contender.
Arlovski answered that question and then some in his next outing against Travis Browne at UFC 187. Browne was coming off another first-round finish -- his fifth straight win by way of stoppage -- and looked to jump into title contention with a win over the former champ.
But Arlovski had none of it, putting on one of the best performances of the year against Browne and solidifying himself as a bonafide contender in the UFC's heavyweight division.
Pit Bull will attempt to continue his impressive win streak when he takes on former champion Frank Mir at UFC 191 Sept. 5.