This week's bowtie represents ... Pints for Prostates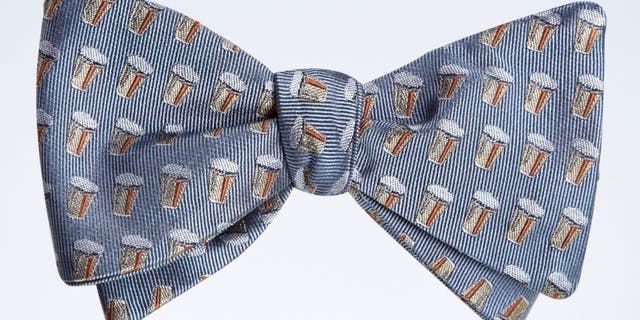 NEWYou can now listen to Fox News articles!
WHAT IT MEANS:
Pints for Prostates uses the universal language of beer to reach men with an important message about early detection in the fight against prostate cancer. According the National Cancer Institute, more than 233,000 American men will be diagnosed with the disease this year and nearly 30,000 will die from prostate cancer.
BowTie Cause and Pints for Prostates have had a successful partnership since 2012. The Pints for Prostates bow tie features the iconic pint glass from the Pints for Prostates logo against a light blue background. Light blue is the color of ribbons used to show support for finding a cure for prostate cancer, just as pink ribbons are used in the fight against breast cancer.
Prostate cancer has impacted many members of the Major League Baseball family. Bob Watson, Joe Torre, Dusty Baker and Steve Garvey are just a few of the former players to have battled the disease.
HOW TO GET INVOLVED:
Website: PintsForProstates.org

Facebook: Pints4Prostates
Twitter: @Pints4Prostates